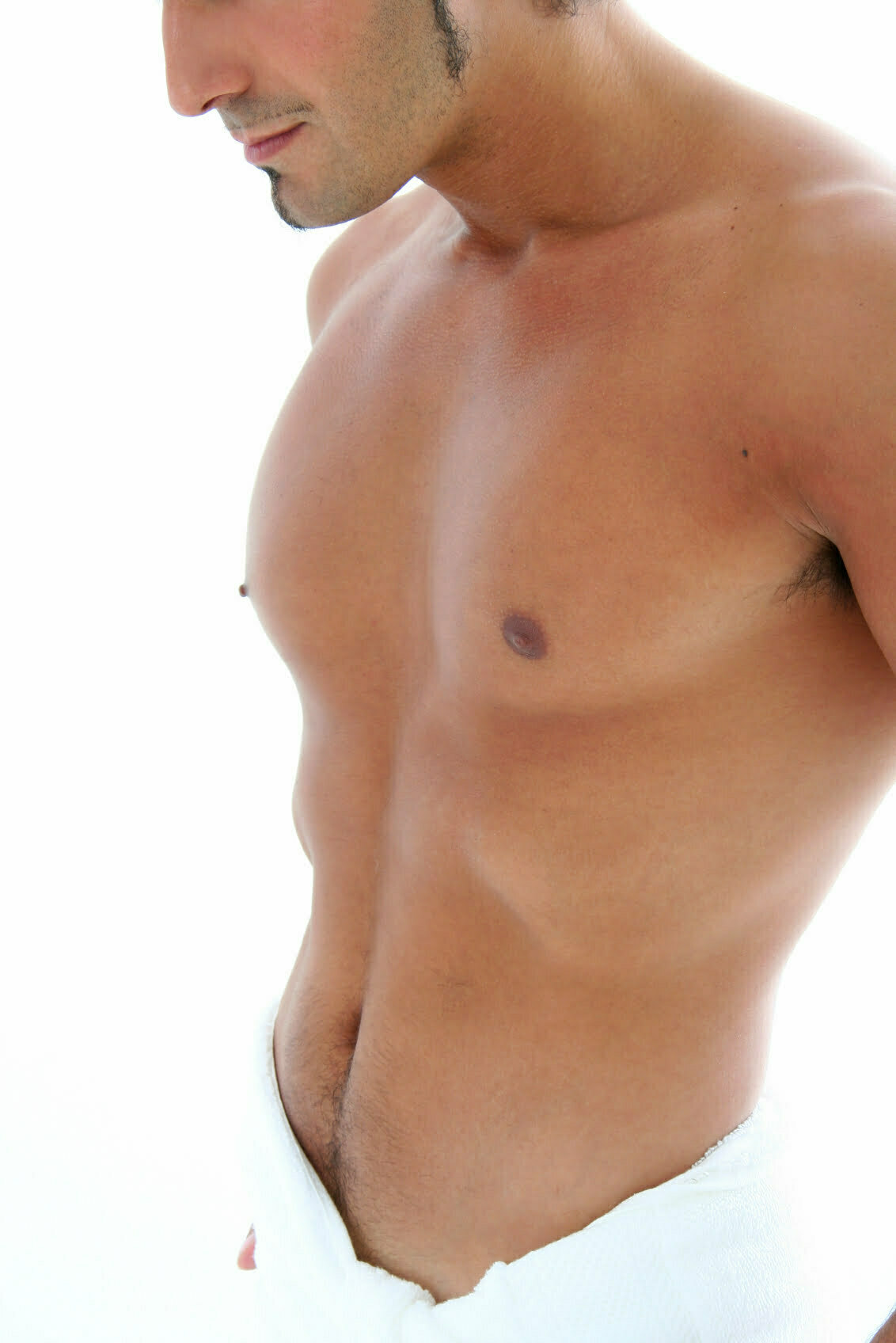 While men have always made up a small part of the plastic surgery landscape, the majority of patients seeking cosmetic procedures and treatments are female. According to the American Society for Aesthetic Plastic Surgery, the field is seeing a shift: in 2013, men made up 9.4% of total procedures and that number is continually growing as more men opt for cosmetic surgeries and treatments. Some procedures are especially appropriate for targeting men's concerns. CoolSculpting®, in particular, can be an effective nonsurgical option for men who are at a healthy weight, but have stubborn areas of excess fat that just won't budge with diet and exercise.
What is CoolSculpting?
CoolSculpting uses a patented technology, called Cryolipolysis, which targets and freezes fat cells in selected areas, allowing the body to metabolize them naturally. This process leaves all surrounding tissue, skin, and muscle unharmed. In as little as three weeks, patients begin to notice slimming in the treated areas. Depending on the desired outcome and area being treated, male patients typically require 1-2 treatments. Generally taking around an hour, treatment is non-invasive and painless, leaving you to relax or read a magazine.
Where Can CoolSculpting Help Men the Most?
Often, men struggle to achieve an aesthetically pleasing contour in the midsection with diet and exercise, battling love handles, belly fat, and "spare tires." CoolSculpting can:
Get love handles in shape in 1-2 treatments—it's important to treat both sides to achieve natural-looking results and symmetry.
Deflate your spare tire by treating the abdomen and both flanks in about 3 sessions and experience sleeker, more masculine contour.
Bust that beer belly that refuses to budge with exercise and see results after just one treatment.
Currently, the FDA hasn't approved CoolSculpting for the treatment of gynecomastia—enlarged breast tissue in men. Because gynecomastia is not the result of just excess fat, CoolSculpting is not the best option for treatment. CoolSculpting will not address or remove glandular tissue, which is typically what contributes to the enlarged breast tissue.
Why Men Love CoolSculpting
1. The procedure doesn't take long. Each treatment lasts around an hour, unlike many surgical procedures which involve significantly more time due to pre-op, surgical, and post-op procedures, not to mention recovery time.
2. Recovery time is nonexistent. Because the procedure is non-invasive and doesn't require anesthesia, patients are able to return to their normal lifestyle immediately, including more strenuous activities like working out. Side effects are minimal, if they occur at all, and may include slight soreness, redness, or swelling in the treated area.
3. CoolSculpting removes fat cells for long-lasting results. Did you know that unless they are physically removed, we don't shed fat cells? Even after weight loss, the number of fat cells remains the same—they just shrink in size. After cells have been frozen with CoolSculpting, they die and are metabolized by the body.
Ready to get started and shed stubborn body fat? Find out if you are a good candidate and learn more by contacting us to schedule your personal consultation with Dr. Movassaghi.
Dr. Movassaghi & Ziba Medical Spa are recognized by ZELTIQ®Aesthetics—creators of CoolSculpting—as a premier practice within the network of approved CoolSculpting providers.