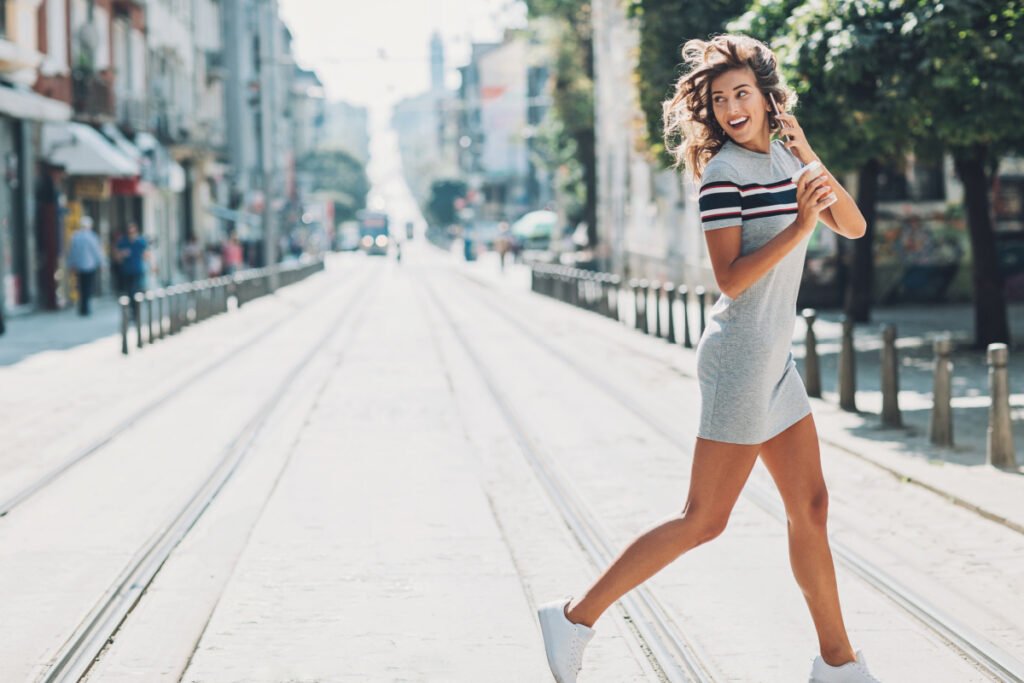 CoolSculping is a safe, non-invasive cosmetic treatment that targets and removes excess fat in stubborn areas that are unresponsive to diet and exercise alone. Using the science of cryolipolysis, CoolSculpting freezes and breaks down fat cells, leaving other cells and tissues undisturbed. This innovative fat reduction method is FDA-cleared and produces high procedure satisfaction levels without the risks and recovery time associated with surgical procedures. Here, Eugene board certified plastic surgeon Dr. Kiya Movassaghi answers some common CoolSculpting questions. 
Is CoolSculpting permanent?
Yes; CoolSculpting results will last indefinitely as long as patients maintain a similar weight because treated fat cells are destroyed, resulting in permanent body proportion changes (i.e. you will have less fat cells in the treated areas than you did prior to treatment). Still, it is important to remember that future weight changes will still affect your entire body, including areas treated with CoolSculpting.
Does CoolSculpting hurt?
CoolSculpting patients report minimal, temporary discomfort that is easily tolerated. As the applicator adheres to the body, mild tugging, aching, or stinging is common, though the treated area will become numb within 5 to 10 minutes. At the end of your session, you may feel some tenderness as your provider gently massages the treatment area to encourage the body to absorb the destroyed fat cells. Patients often choose to read, enjoy entertainment on their smartphones, or take a nap to comfortably experience treatment.
Does CoolSculpting work on arms?
Yes, CoolSculpting is highly-effective in permanently removing fat from the arms. Eugene body contouring takes about 30 minutes per arm but with the new CoolSculpting Elite system, multiple areas can be treated at the same time.
How is CoolSculpting different from other non-surgical body contouring treatments?
By definition, FDA-cleared non-surgical body contouring treatments achieve slimming effects without incisions, scars, or prolonged recovery time, so as a group, they have more similarities than differences.
That said, CoolSculpting is unique in that it uses highly controlled cold temperatures to safely and permanently destroy fat cells. Alternatively, other non-surgical body contouring technologies employ laser or radiofrequency (RF) energy to destroy fat cells with heat—but these devices must also incorporate cooling technology to protect vulnerable tissues around the targeted fat cells. As such, many patients prefer the idea of CoolSculpting's direct use of cool temperatures to destroy fat cells. CoolSculpting also:
Offers men and women easy and predictable results.
Can achieve noticeable slimming effects after one treatment.
Does not require local anesthesia or injections.
Is FDA-cleared and has an excellent decade-plus safety record, with very minimal risk of complications.
Can effectively treat multiple areas of the body including; upper arms, bra line, flanks, abdomen, buttocks, thighs, and knee area.
Do I have to do anything to prepare for a CoolSculpting treatment?
There is no need to do anything special the day of your CoolSculpting treatment; simply arrive at your appointment wearing comfortable clothes that will make it easy to access the areas included in your treatment plan.
Do I have to follow a diet and workout regimen to maintain my CoolSculpting results?
Provided you are currently able to maintain a stable weight and enjoy generally good health, there is no need to change your regime after CoolSculpting.
That said, CoolSculpting is not a weight loss solution, and ideal candidates should be close to or at their goal weight before treatment. (The treatment is designed to target stubborn bulges, "pooches", love handles, and other persistent fat pockets versus provide overall weight loss support.) If you have yet to find a healthy diet and exercise routine, focus on establishing healthy habits before seeking treatment.
CoolSculpting is not a weight loss solution, and ideal candidates should be close to or at their goal weight before treatment.
Can I do CoolSculpting at home?
No—attempting a DIY CoolSculpting treatment is not only ineffective, but also dangerous. At-home treatments involving shaped ice packs or any type of frozen material will freeze the surface layer of your skin, putting you at risk for:
Numbness and pain
Frostbite
Permanent tissue damage
Is CoolSculpting safe?
CoolSculpting was FDA-cleared in 2010 and has been safely and widely used to treat hundreds of thousands of patients since that time. The only notable possible complication of CoolSculpting is paradoxical adipose hyperplasia (PAH), a rare side effect that occurs in less than 1% of patients. This complication causes the treated area to become larger and/or firmer, sometimes resembling a "stick of butter" under the skin. PAH is not life-threatening and easily treated with liposuction. 
Safe CoolSculpting treatment also greatly depends on your provider's expertise; choose a reputable medical spa overseen by a board certified plastic surgeon.
Movassaghi Plastic Surgery & Ziba Medical Spa has served patients in Eugene, Oregon and the surrounding areas for over a decade. If you would like to learn about our full range of effective, safe body contouring options, we invite you to schedule a consultation online or call our practice at 541.686.8700.