Exilis Body Contouring in Eugene
Transform Your Appearance with Exilis
Dr. Movassaghi and Ziba Medical Spa introduce the most exciting new technology available to refine and improve your face and body, with no anesthesia and no downtime. Exilis is a non-invasive treatment that applies targeted heat via radio frequency to your problem areas, helping to firm the skin and reduce the number of subcutaneous fat cells in the treatment area.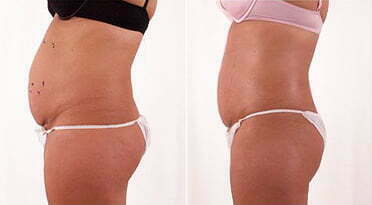 Controlled, gradual warming for maximum comfort
No anesthesia, injections or recovery
Precise skin tightening and lifting—anywhere on the body
Reduces wrinkles, treats skin laxity and reshapes your face and body
Quick treatment sessions with optimal results after four sessions
Immediate and progressive results that last
Affordable cosmetic improvement without surgery
Clinically tested and FDA approved, Exilis uses radiofrequency to tighten loose skin anywhere on the body and get rid of areas of unwanted fat during fast and comfortable treatment.

Dr. Movassaghi is offering free Exilis consultations
Why not find out how Exilis can help you improve bothersome areas of fat or loose skin at a free consultation? For a limited time, Dr. Movassaghi is offering complimentary appointments for patients interested in Exilis. Contact us for more information.
Additional Non-Surgical Body Contouring Options
As no two patients have the exact same needs and goals, we offer a variety of options to help you look your best. In addition to Exilis, Dr. Movassaghi also performs CoolSculpting fat reduction, which uses a proprietary freezing technology to remove fat cells. We've had great success with both treatments; which treatment is best for you depends on your needs and goals. We will help you weigh all of your options at your consultation with Dr. Movassaghi.