Stay connected with Dr. Kiya Movassaghi through private, virtual consultations
Whether you're from out of town, on the go, or, as is currently the case, practicing social distancing, virtual consultations can be a comfortable, private, and convenient option for meeting with Dr. Movassaghi when you can't make it to our office.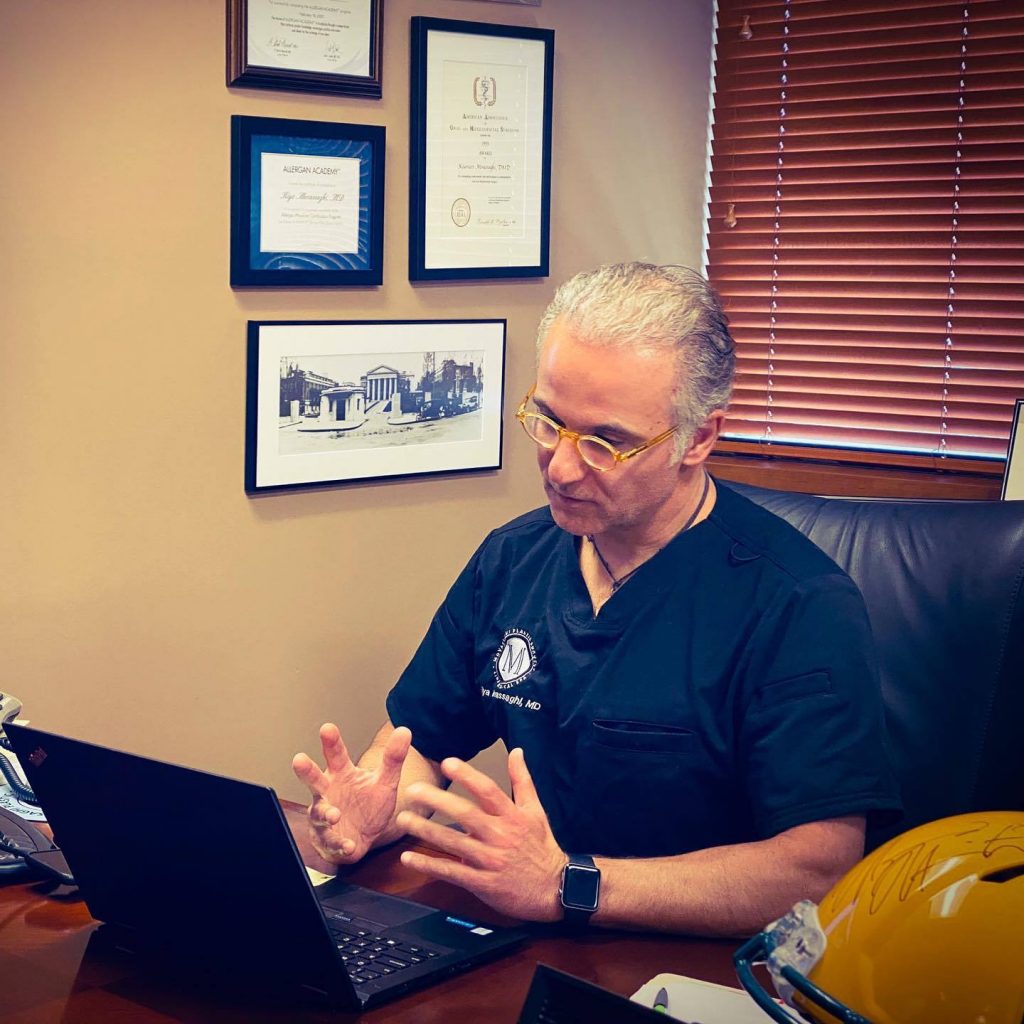 Using a third-party, HIPAA-compliant video conferencing software, Dr. Movassaghi can consult with you via your computer or phone for the following procedures:
Facial rejuvenation
Blepharoplasty (eyelid lifting)
Rhinoplasty (nose surgery)
Hair transplantation
Brow enhancement
Dr. Movassaghi can also discuss minimally invasive procedures, including facial fillers, laser skin resurfacing, and BOTOX. Just like an in-person consultation, you'll have the opportunity to get to know Dr. Movassaghi, discuss your concerns, ask questions about your procedures of interest, and start building a custom treatment plan.
Fill out the form below or call us at (541) 686-8700 to request a video consultation.
[ww_widget id=3868]