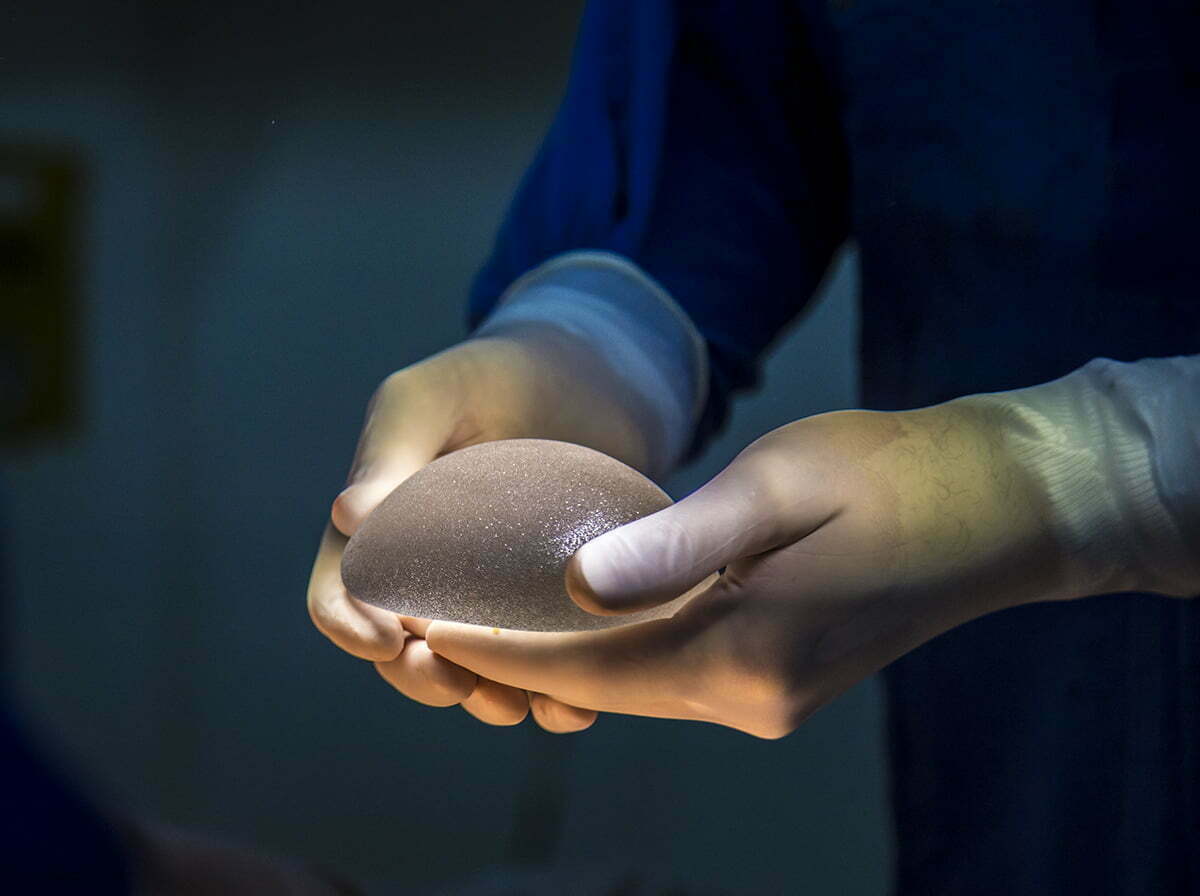 This past July, you may have seen or heard about Allergan's decision to voluntarily recall their BIOCELL textured breast implants at the request of the FDA—news that has left many patients feeling concerned or wondering if they need to have their breast implants removed.
As a board certified plastic surgeon, my primary concern is the safety and happiness of my patients. To that end, I wanted to keep you informed about this decision and how it may impact you.
1. Only very specific types of implants have been recalled
Not all Allergan breast implants have been recalled. Only BIOCELL textured implants and tissue expanders, which are made with a specialized high-surface-area texturizing process, are part of the recall. The recall prevents the further sale and implantation of the following styles:
Natrelle saline-filled textured breast implants in the styles 163, 168, 363, and 468.
Natrelle silicone-filled textured breast implants in the styles 110, 115, 120, TRL, TRLP, TRM, TRF, TRX, TCL, TCLP, TCM, TCF, TCX, TSL, TSLP, TSM, TSF, and TSX.
Natrelle 410 highly cohesive anatomically shaped silicone-filled breast implants.
Natrelle 133 Plus tissue expander
Natrelle 133 tissue expander with suture tabs
Allergan's smooth Natrelle implants and Microcell implants were not recalled.
2. Unless you're experiencing symptoms, you don't need to change or remove your implants
Having recalled implants does not mean you'll need to have implant removal or replacement surgery. The FDA does not recommend breast implant removal of these styles unless you are experiencing symptoms or have been diagnosed with BIA-ALCL.
Unlike national recalls of food items or personal products, the Allergan breast implant recall does not require action on your part. The risk of developing BIA-ALCL is very small, so if you are happy with the appearance of your breasts and have not noticed any changes (such as swelling, tenderness, or a rash), explantation is an unnecessary procedure.
3. BIA-ALCL remains a very rare disease that impacts a small number of women
As I reported in my update on BIA-ALCL, there is still only a very small number of unique cases of BIA-ALCL: 457 in the United States and 573 worldwide. When you consider that millions of women have breast augmentation procedures every year in the United States, it's clear that the risk of developing BIA-ALCL is quite low.
While BIA-ALCL is not insignificant to the women who experience it, the lifetime risk of developing this rare condition if you have textured breast implants is estimated to be 1 in 30,000 (0.00003%). To put this into perspective, the lifetime risk of developing breast cancer is currently 1 in 8, or 13%.
4. Other types of textured implants may still be a good choice for some patients
For women with very little or no natural breast tissue, as is the case for breast reconstruction patients after mastectomy, shaped and textured breast implants can often provide the most natural-looking results. That said, it is understandable that even the smallest possibility of developing breast implant-associated lymphoma will lead some women to avoid textured implants entirely.
Other patients may still choose the benefits of textured implants because the risk of developing BIA-ALCL is quite low. With their plastic surgeon, they can choose textured implants that are less likely to be associated with the disease (risks have been shown to increase with certain high-surface-area textured breast implants).
Ultimately, the decision lies with you and should be discussed with your board certified plastic surgeon so you can understand what to expect, know your risk of certain complications, and make a fully informed decision.
If you have any questions or concerns about this recall or your breast implants, please contact my office. We would be happy to schedule a personal consultation.