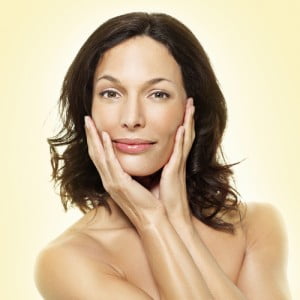 We're excited fall has arrived, but the changing seasons can wreak havoc on your skin. One day it's warm, sunny, and you're battling an oily T-zone. The next day, it's cold, windy, and you're waking up to dry, patchy spots. This October, Movassaghi Plastic Surgery and Ziba Medical Spa are offering a great giveaway special on skin care products to help you achieve and maintain healthy skin all year long.
As we transition from summer to fall, don't just swap out your flip-flops for boots. It's also time to change out your cleansers, moisturizers, and anti-aging products. Don't wait until winter when your skin may already be seriously dry, flaky, and crying out for help. Swapping out your products in the fall gives your skin time to naturally adjust to the seasonal changes.
Below, our skincare experts share their top five skincare tips for fall:
Try an oil-based scrub. When the winter doldrums hit, say goodbye to those fruity shower gels and hello to creamy body washes and exfoliating scrubs. We especially love oil-based scrubs in the fall and winter because they deliver all the benefits of exfoliation with the added bonus of natural, hydrating oils. Regular exfoliation is important for removing dry skin and the accompanying natural oils provide extra nourishment.
Upgrade your moisturizer. When temperatures drop and you start amping up your heater, your skin gets drier and it's common to wake up with red, flaky patches in the morning. While lightweight serum moisturizers are ideal in the summer, the best moisturizer for quenching dry skin is a heavier, hydrating cream.
Amplify your anti-aging regime. Choose anti-aging products that contain retinol plus hyaluronic acid, which can keep your skin from drying out and highlighting fine lines and wrinkles. This superstar combination is ideal for reducing fine lines, improving texture, and evening out pigment. As an added bonus, if you purchase a Retinol plus Redness Neutralizer or Advanced Pigment Corrector this October, we'll treat you to a free SkinCeuticals Cosmetic Bag!
Opt for a gentle cleanser. When the seasons change, it's natural to find that your usually oily T-zone is suddenly dry. Don't make the problem worse by using the wrong cleanser. Avoid cleansers that contain ingredients with glycolic or salicylic acid, which can dry out the skin further. Not sure which cleanser to use? Schedule a complimentary skin care evaluation with our aesthetician for a personalized recommendation.
Protect your skin from the sun. Just because summer's sunny days are a thing of the past doesn't mean that you should stop using sunscreen. Your skin is exposed to UVA/UVB rays every day—even when the sun is hiding behind the clouds. Simplify your skincare routine by choosing a moisturizer that also contains SPF 30+ protection.
Swapping out skincare products should be fun. That's why we're offering a special seasonal deal this month to ensure your skin gets the nurturing antioxidants it needs to stay youthful and fresh, plus you get something fun to keep all your new skin care products in! Choose two products from our popular antioxidants, including Reservatrol BE, CE Ferulic, and Phloretin, and receive a free SkinCeuticals cosmetic bag. Contact our skincare team to learn more today!