Otoplasty (Ear Pinning) Eugene, Oregon
There's no need to feel self-conscious about your ears.
Prominent ears can attract unwanted attention that can harm a person's self-image. Ear surgery, or otoplasty, performed by Eugene, Oregon plastic surgeon Dr. Movassaghi is usually performed to set prominent ears back closer to the head or to reduce the size of large ears.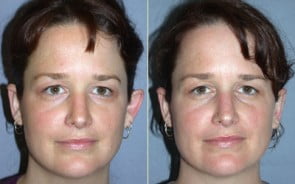 Before & After Gallery
*
See patient photos
Otoplasty (ear pinning) plastic surgery is often performed on children after the age of 4 when the ears reach full size. Otoplasty for a child can help him or her avoid a lifetime of ridicule and self-doubt resulting from unusually shaped ears.
For adults in Eugene, Oregon otoplasty (ear pinning) plastic surgery can address life-long concerns about their appearance. Plastic surgeon Dr. Movassaghi may reshape or reduce the size of the ears to help them appear symmetrical and streamlined with the contours of the face, helping to improve how you feel about your appearance.
"Thank you so very much for all your support, expertise and encouragement. In just this short amount of time, you have given me the reassurance to know that I am in great hands."*
—Actual Patient
"
Otoplasty is considered cosmetic and therefore is not covered by insurance. The patient is responsible for payment.
The specific risks and the suitability of the ear pinning procedure for a given individual can be determined only at the time of consultation. All surgical procedures have some degree of risk. Minor complications that do not affect the outcome occur occasionally. Major complications are unusual.