Achieve healthy, glowing skin from your own home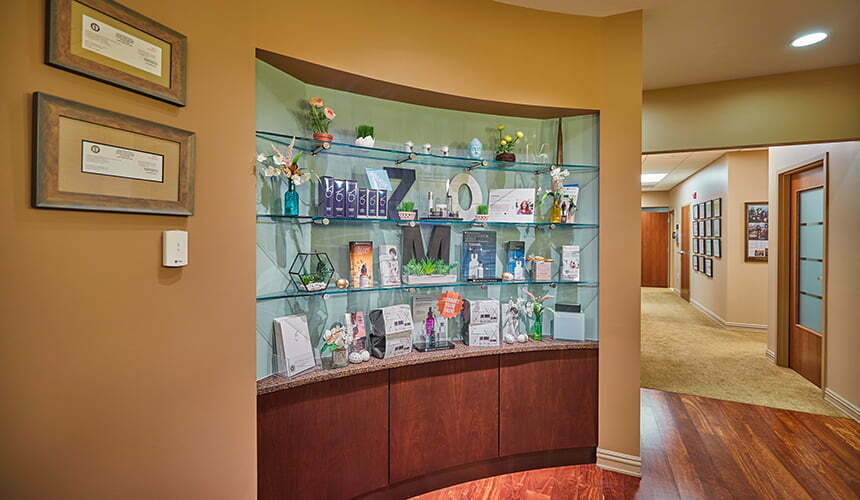 We are proud to offer the highest grade of professional-level, clinically-tested skincare products at Movassaghi Plastic Surgery & Ziba Medical Spa.
SkinCeuticals
SkinCeuticals was born from decades of skin cancer research that led to pivotal breakthroughs in antioxidants. The company's high potency formulas are concentrated in pure actives and proven to penetrate optimally into skin. SkinCeuticals clinical skincare products are used by dermatologists, plastic surgeons, and medical spas for daily homecare and to complement aesthetic procedures. They focus on correcting signs of aging, protecting healthy skin, and preventing future skin damage.
ZO Skin Health
ZO® Skin Health offers a diverse collection of professional skincare products for a variety of skin types. From therapeutic treatments to daily preventative solutions, Dr. Zein Obagi has overseen the development of products that will help you achieve and maintain healthy, radiant skin. In addition to the Skin Health line, Ziba Medical Spa is a ZO authorized practice and is excited to offer ZO Medical products as part of a physician-supervised skin health program. This program provides an effective regime of products to treat young, mature, aging, or acne-prone skin.
Jane Iredale
Jane Iredale's line of pure mineral cosmetics captures the nurturing effects and light-diffusing quality of minerals. Sensitivity tested, with an SPF of 20, these cosmetics create a smoother appearance and glowing tone while minimizing the appearance of pores and wrinkles. Voted "Best Mineral Make-Up" by professionals and consumers, and recommended by plastic surgeons and dermatologists, they are so much more than just a pretty face.
SkinMedica TNS
SkinMedica believes everyone deserves to have naturally radiant skin. That's why they have dedicated years of research to effectively formulate advanced skincare products for ultimate skin rejuvenation. To counteract the effects of time, SkinMedica skincare products contain restorative ingredients that work to regenerate the health of the skin. Their TNS line of products contains the key ingredient NouriCel-MD that actively rejuvenates sun-damaged and aging skin. NouriCel-MD is an unparalleled physiologic combination of antioxidants and other elements that are found naturally in the skin—a uniquely formulated anti-aging skincare product. The impact is clear—fine lines are reduced, age spots and discoloration fade, and skin texture and elasticity is improved. Ask our professional skincare team about SkinMedica TNS during your next visit to Movassaghi Plastic Surgery & Ziba Medical Spa.
Colorescience
Colorescience uses only 100% pure, clinically-tested natural minerals, antioxidants, and botanicals to promote long-term skin health. Treat under-eye bags, hyperpigmentation, redness, and other skin blemishes with Colorescience's professional line of skincare products. Colorescience offers powdered mineral sunscreens, primers, foundations, eye concentrates, collagen treatments, and more.
Schedule your skincare consultation in Eugene
Not sure which skincare product is right for you? We invite you to schedule a skincare consultation and exam with our team of medically-licensed aestheticians to assess your skin and discuss its needs. Our qualified team can recommend skincare products and treatments to help you achieve natural, radiant skin.
Areas served: