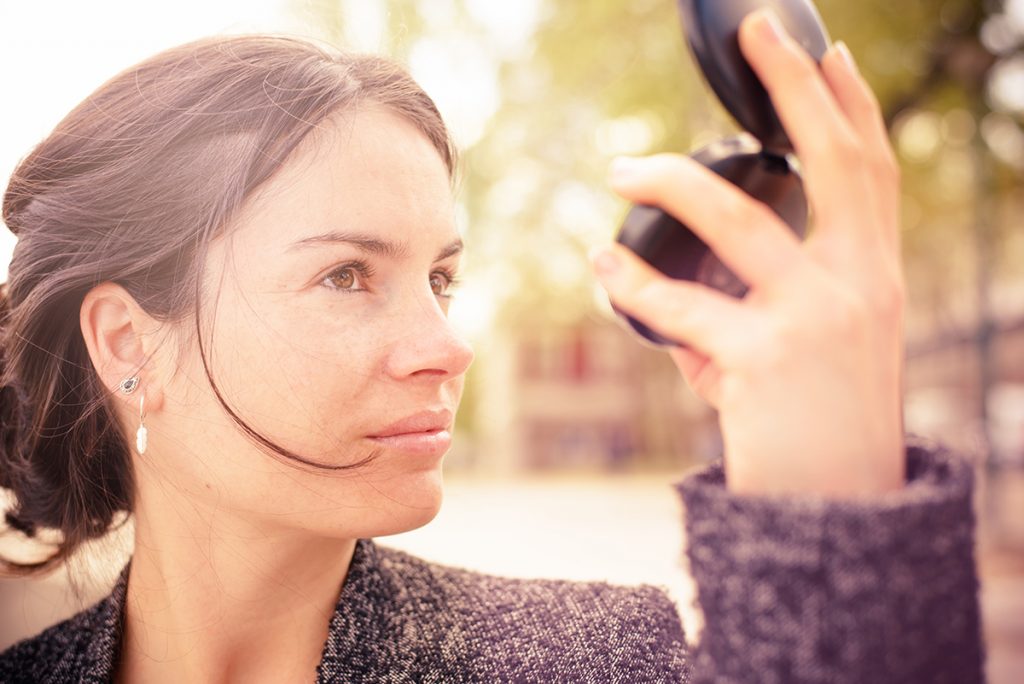 Whether you want to dazzle at a special event, use #nofilter with confidence, or wish you felt more comfortable going makeup-free, dealing with stubborn dark spots can be frustrating and leave you feeling self-conscious about your skin. Areas of hyperpigmentation or darkened skin can result from sun exposure, the natural aging process, acne, and even changes in hormones—and it is often impossible to improve them on your own.
Fortunately, dark spots can be managed, minimized, or even eliminated with expert help. The skincare pros at Ziba Medical Spa have seen it all and know what works; here are their top tips for managing skin discoloration.
1. Lower your risk of developing or worsening dark spots
Lifestyle factors play a huge role in the development of dark spots, but the good news is that you can take measures to protect yourself.
Wear sunscreen every day. SPF reduces the impact of ultraviolet rays on your skin and helps keep dark spots at bay. If you want to avoid greasy, unpleasant sunscreens, our aestheticians can recommend a medical-grade SPF product that feels great and gets the job done!
Don stylish sun protection. Sunscreen is great, but wearing SPF doesn't mean you shouldn't also employ physical barriers. Wear a wide-brimmed hat, long sleeves, and wraparound sunglasses for added protection on sunny days or when you expect to be outside for long periods.
Don't pick. Picking at blemishes or leaving acne unchecked can lead to skin discoloration over time. Keep your fingers off your face and opt for high-quality, clinical strength skincare products designed to treat specific skin conditions.
2. Use targeted topical treatments
If you're dealing with dark spots, you've likely tried over-the-counter products and had lackluster results. To see real change, you need medical-grade skincare products that contain much higher concentrations of active ingredients.
Medical aestheticians working under a doctor's supervision have access to a variety of advanced hyperpigmentation products and dark spot correctors (such as SkinCeuticals' Discoloration Defense) that can effectively reduce discoloration. They will also properly evaluate your skin and recommend appropriate options for your concerns, helping you avoid wasting money with a trial-and-error approach.
Working with a team of medical aestheticians and skincare experts under the guidance of a board certified plastic surgeon can provide you with a wide range of dark spot interventions.
3. Have regular specialty facials and treatments
To reduce the appearance of minor to moderate dark spots and improve the overall health of your skin with little-to-no downtime or discomfort, try a custom facial treatment. These go beyond your standard relaxing spa facial to boost skin health and provide visible benefits.
Depending on the severity of your dark spots, treatment goals, budget, and expectations of downtime, our experienced clinical aestheticians may also recommend a more targeted treatment, such as a chemical peel.
The HydraFacial is a multi-step specialty facial treatment that utilizes "hydradermabrasion," a continuous jet of water that deeply penetrates, exfoliates, and cleanses the skin. Regular HydraFacial treatments can reduce dark spots by exfoliating the topmost layers of skin and can be infused with serums to address issues such as discoloration or acne.
Chemical peels provide deep exfoliation that promotes cellular turnover and reduces the appearance of dark spots by removing the uppermost layers of skin and creating a healthier glow. To really penetrate dark spots, a deeper peel is often needed and can be safely administered by an experienced aesthetician.
Microdermabrasion is a form of physical exfoliation that utilizes a special wand with a tip housing natural diamond chips to remove dead or damaged skin cells. As layers of skin are gently buffed away, dark spots are minimized and skin looks brighter and softer.
4. Book an IPL photofacial series
Cosmetic lasers are a powerful treatment option for addressing a variety of skin concerns, including dark spots. Intense pulsed light (IPL) technology ups the ante by using light on multiple wavelengths to improve skin tone and texture. By breaking down areas of hyperpigmentation and promoting the regeneration of healthy skin cells, IPL photofacial treatments can effectively fade dark spots, increase collagen production, and even reduce pore size.
We'd love to help you enjoy long-term skin health and beauty
Here at Ziba Medical Spa, we have over a decade of experience in the diagnosis and treatment of dark spots. The first step to improving your skin's appearance is having an in-depth skin evaluation: we want to get to know your skin's characteristics, identify problem areas, and develop an effective plan tailored to your individual needs. Contact us today to get started.