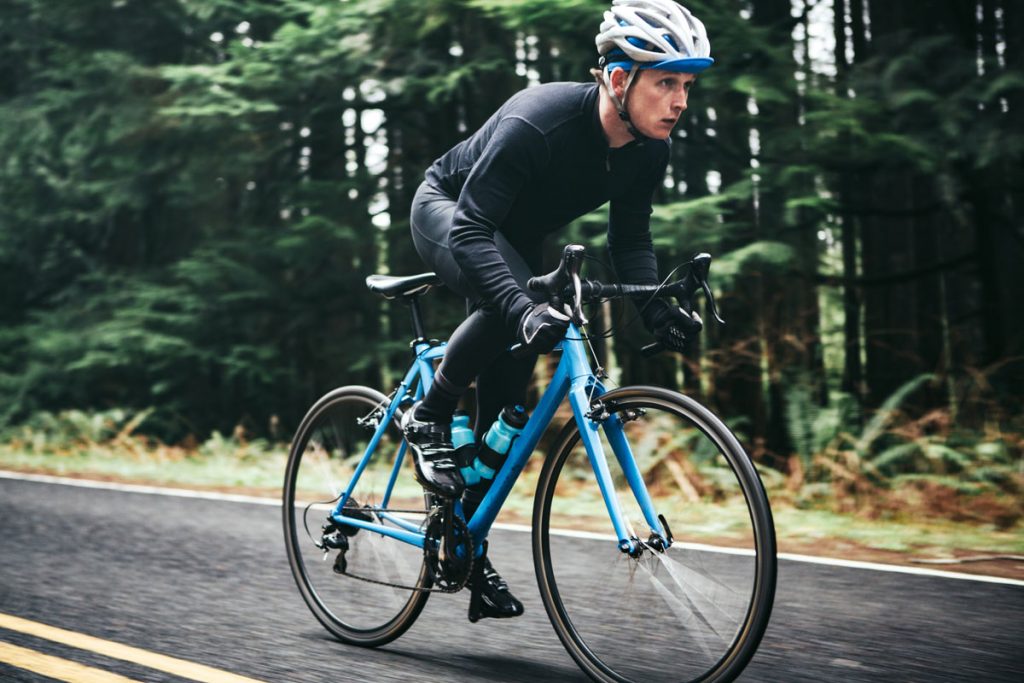 Need some inspiration to get back in shape for summertime? One of the easiest and most rewarding ways to commit to your workout routine is to sign up for a race—whether you want to win your age group or just cross the finish line, having a goal in mind will give you the motivation you need to get up and train each and every day.
As an avid triathlete, Dr. Movassaghi's weekend calendar is usually peppered with running, cycling, and multisport events big and small. We asked him what upcoming races in Eugene and surrounding areas he would recommend. Here are four events that will fit the bill whether you enjoy running, hiking, biking, or all of the above!
Running: Bring in Spring 5K
What: 5K Mixed Surface Run (Road & Trail)
When: Saturday, March 25, 2017, 9AM
Where: Armitage Park, Eugene
If you're new to trail running, or just want a change of scenery without leaving town, the Bring in Spring 5K is a race you'll enjoy. The 5K course is mostly flat and contained entirely inside Armitage Park, with a nice mix of groomed trail, gravel, and paved road. If 3.1 miles isn't enough for you, try the McKenzie River Half Marathon on Sunday, put on by the same event organizers.
Or, make a weekend mini-vacation out of it: camping is available at Armitage Park Campground with site specifically set aside for runners; reserve your spot before March 10 and they'll waive the booking fee (while campsites last).
Find packet pickup & race details here. Registration link is here.
Trail Running: Hot Springs Trail Run
What: 5 mile or 18 mile trail run
When: Saturday, April 15, 2017, 9AM
Where: McKenzie Bridge, OR
For some singletrack fun, you only have to go 1 hour out of the city. The Hot Springs Trail Run is a scenic, fun and fast point-to-point, net downhill run, making it a great personal record course for savvy trail runners. The 18 mile race has a time limit of 5 hours with three cutoff points; 5 milers have 2 hours to complete the course, making it doable for fast hikers.
Runners are shuttled up the trail to their start line, and then run back to the finish at Belknap Hot Springs Lodge & Gardens. Go up a day early, meet fellow runners at the pre-race spaghetti dinner, and camp or stay at the Lodge, and you'll get a free pool pass to take a refreshing post-race dip. Race perks include a long-sleeve shirt, free post-race lunch, and lots of smiles.
Get race & registration details here from Pink Buffalo Racing
Multisport: Heart of the Valley Triathlon & Duathlon
What: Sprint-Distance Pool Triathlon or Duathlon
When: Sunday, April 30, 2017 12:30 PM
Where: Corvallis, OR
Whether you're new to multisport or want to test out your speed for the upcoming tri season, the Heart of the Valley Triathlon is a great season opener. Consisting of a 750 pool swim, 11 mile rolling bike ride, and flat 5K run, you'll find the event challenging yet doable. Non-swimmers can opt for the duathlon, which sandwiches the 11 mile bike between two 5K runs, or put together a relay team for either event. An early afternoon start means you get to sleep in—rare for a triathlon event.
There is also a kids race at 11:45, with shorter distances and a closed bike course, or a splash and dash with only a swim and run.
Click here for race details and registration info.
Cycling: The Oregon Gran Fondo
What: 117 or 71 mile timed road ride
When: Saturday, May 21, 2017, 8AM
Where: Cottage Grove, OR
Gran Fondo is Italian for "big ride" and the Oregon Gran Fondo lives up to this name. The second ride in the Oregon Triple Crown series, the Gran Fondo offers two ride options: a 117-mile course with 6651 feet of climbing, or a shorter 71-mile "medio" course with 4377 feet of climbing, making this a fantastic late spring goal ride for experienced cyclists. Dr. Movassaghi has done the medio route several times and can personally attest to the challenge and beauty of this ride.
The 2014 Oregon Gran Fondo from Dronescape on Vimeo.
Both rides are fully supported with 4 aid stations (2 for the medio course), SAG support, and a well-marked course. Regardless of your place in the peloton, finishing the Oregon Gran Fondo is a huge accomplishment, with a reward of a delicious post-ride meal from Backstage Bakery, a massage table, and bragging rights! Both rides start at 8AM sharp on Saturday, May 21.
Registration is capped at 400 riders, so sign up ASAP to secure your spot.
Click here for ride & registration info.
If you enjoy participating in organized runs or rides, we'd love to know: what are your favorite regional races? Leave a comment below!