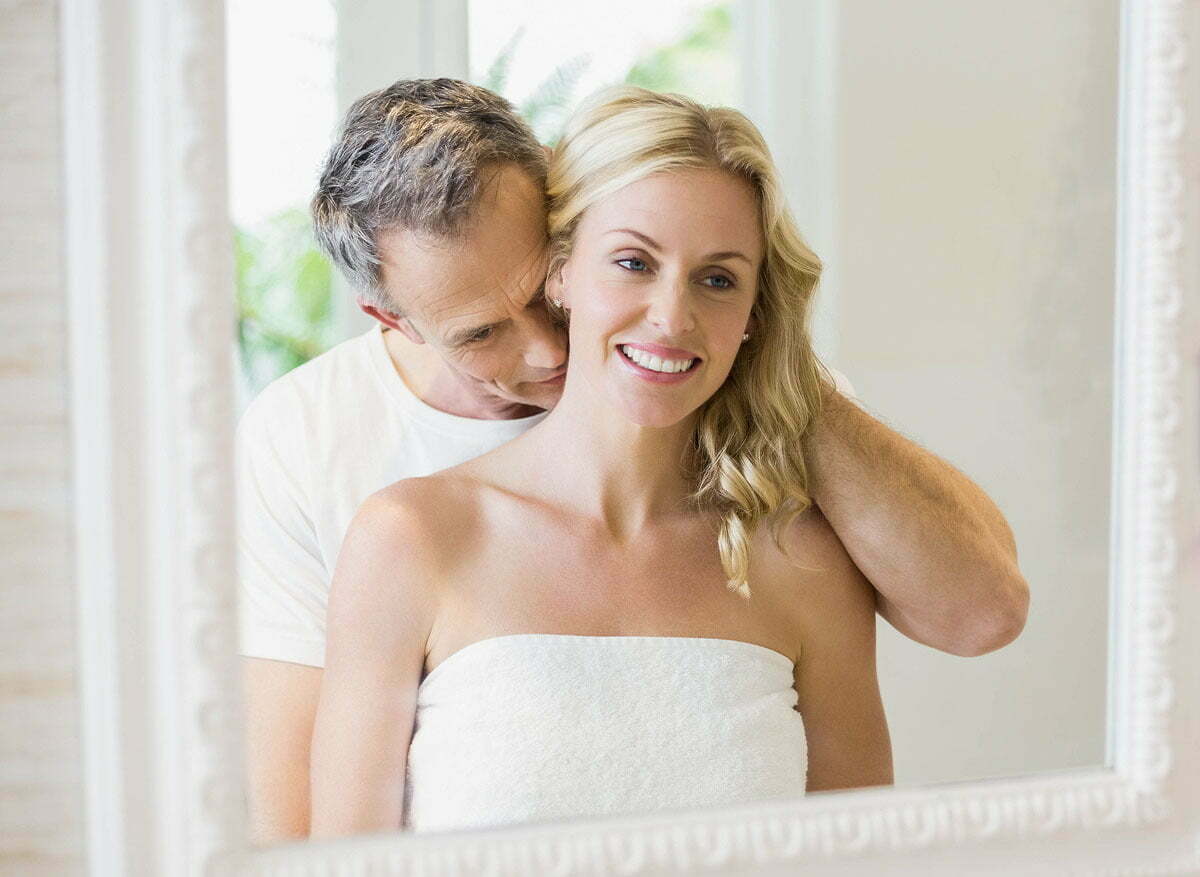 For many years, neck contouring options were limited to surgical procedures. If you wanted to reduce under-chin fat, you had liposuction. To tighten sagging skin, neck lift surgery was your best bet. Either way, recovery time was required.
Fast-forward to today. You have many non-surgical options to either address excess fat or tighten lax neck skin—and now one that can do both, with zero recovery time. The CoolMini from CoolSculpting has officially been FDA cleared both for reducing fat under the chin and tightening lax neck tissues. Here's the story.
A surprisingly cool side effect of CoolSculpting
The CoolSculpting CoolMini applicator was first FDA cleared to reduce submental fullness in 2015, and since then thousands—including numerous patients seeking double chin reduction in Eugene—have achieved excellent results for just that. However, many patients and their doctors noticed an additional positive "side effect" of the procedure: not only did their double chin shrink after CoolMini treatment, but skin along their neck and jawline also became noticeably firmer and smoother.
Many of Dr. Movassaghi's own patients who've had CoolSculpting for double chin reduction have mentioned this effect and been delighted with their slimmer, more youthful-looking neck contours.
The dual use of CoolMini CoolSculpting for skin tightening and fat reduction was officially cleared by the FDA following an 18-week clinical study in which 77% of patients showed measurable improvement in the appearance of lax neck tissues as well as less chin fat. This makes CoolMini the only totally non-invasive chin fat reduction treatment that also tightens and lifts skin for an overall slimmer, more youthful looking jawline and neck. What's more, Movassaghi Plastic Surgery is the first and currently the only Eugene CoolSculpting provider offering this proven procedure.
Learn what's possible for your profile at a personal consultation
We're proud to offer patients a range of treatment options to improve their neck and jawline. While CoolMini is excellent for slimming a double chin and tightening mild to moderate neck laxity, traditional liposuction remains better suited for more precise sculpting, and a surgical neck lift still tops the charts for eliminating a sagging "turkey waddle." During a personal consultation, Dr. Movassaghi can explain what's possible for you with each option and help you decide which is right for you. Contact us today to get started!