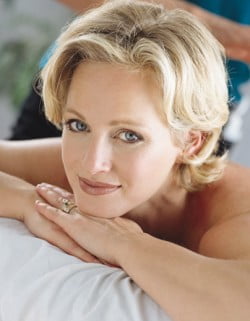 According to the most recent statistics from the American Society of Plastic Surgeons, the number of Botox treatments performed each year in the U.S. has ballooned over 700% in the last decade or so, with 6.3 million in 2013 alone. Injectable fillers, such as Juvéderm, Restylane, and Perlane aren't far behind—over 2.2 million treatments were performed in 2013, showing a 243% increase over the last 13 years.
But why are injectables such a popular option? In addition to being the most effective way to treat certain facial wrinkles, such as nasolabial folds or crow's feet, they're also one of the most convenient and accessible treatments. A few of the irresistible anti-aging benefits of injectables:
Fast treatment & little to no downtime – One of the most touted benefits of cosmetic injectables are their convenience. Many can often be performed over your lunch hour, without little to no post-procedure discomfort or interruption to your day.
Instant results (or pretty close) – if you want to soften lines for a wedding this weekend, injectables are the fastest way to make that happen. Most injectable fillers work instantly to smooth creases or plump up your lips, while the softening effects of Botox are evident in just a couple of days.
They may help delay the aging process – With regular treatments, Botox can help your muscles "unlearn" the expressions that cause frown lines, brow furrows or crow's feet, so they continue to be less severe as time goes on. Certain dermal filler products can help stimulate collagen production, so your skin retains more of its natural fullness over time.
Low risk way to look your best – When administered by an experienced, qualified provider, injectables are a safe option with little incidence of side effects beyond mild bruising, slight swelling, or redness. Since only a topical numbing agent is necessary, there are none of the risks associated with anesthesia. Moreover, since most injectables are temporary, you can simply choose not to repeat treatment if you no longer desire the effects.
They're more affordable than surgery – For the right patient, the effects of injectables can help you look years younger without the hefty price tag associated with facelift surgery. While treatments need to be repeated every 6 to 12 months or so to maintain the effects, at a nationwide average of $380-635 per treatment, many patients find injectables to be a budget-friendly option.
Popularity means that finding a skilled provider is more critical than ever
While the popularity of cosmetic injectables has led them to be offered by spas, dentists, or eye doctors, don't let this imply that you'll get the same results anywhere you go for treatment. The truth is that natural, safe results require a skilled approach. Always do your homework and choose a qualified provider who has extensive training and proven experience administering Botox & fillers.
Dr. Movassaghi personally performs all injectable treatments for our patients; as a board certified plastic surgeon, he has the thorough knowledge of facial anatomy necessary to achieve precise, predictable outcomes.
Whether you wish to treat your fine lines and wrinkles, slow down the aging process, or simply want to look better refreshed, we encourage you to consider injectables, as so many patients have. Dr. Movassaghi will be happy to discuss your options at a personal consultation.