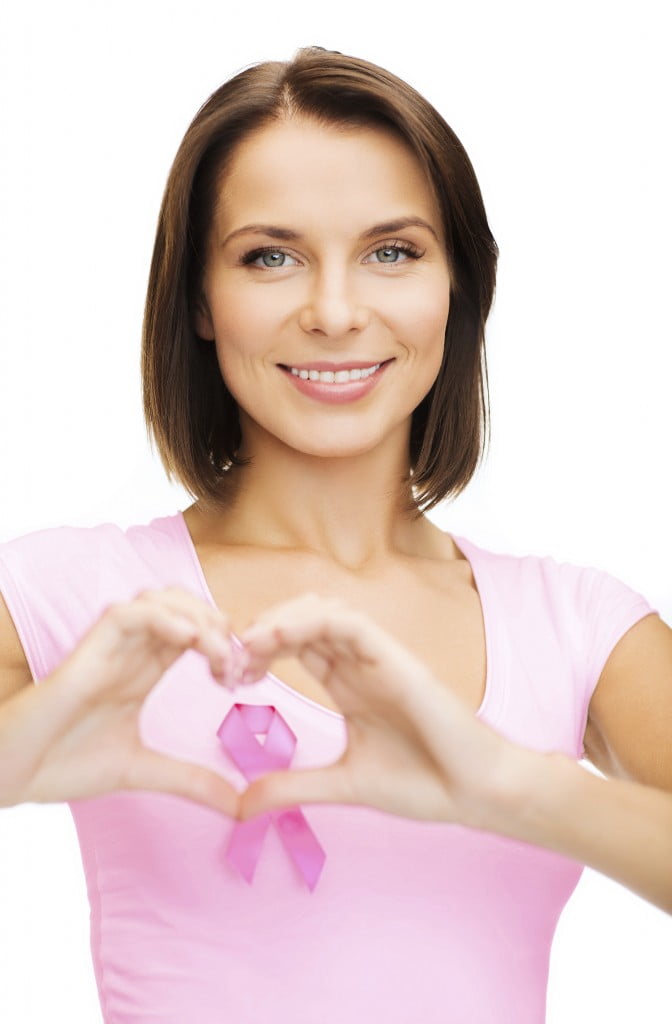 October is Breast Cancer Awareness Month 2015, an opportunity to celebrate the strength of women coping with breast cancer and support everyone whose lives have been touched by the disease. To help share our support and encourage breast cancer education and awareness, we've put together a list of information that many people may not know about breast reconstruction.
1. Insurance Companies Must Cover Breast Reconstruction Costs
Affording high-quality care is of utmost importance to many women with breast cancer. It can sometimes feel daunting to navigate the insurance process, especially if you are unsure of your rights.
The Women's Health and Cancer Rights Act is a federal law that requires most group insurance plans that cover mastectomies to also cover breast reconstruction. It has helped countless women afford breast reconstruction and exercise their rights as breast cancer patients.
Become informed about breast reconstruction rights by visiting reputable breast cancer resources such as the American Cancer Society and the National Breast Cancer Foundation.
2. Coverage of Surgery to Restore Symmetry is Also Required
Insurance companies are also required to pay for reconstructive surgery that restores balance and symmetry following a unilateral (one-sided) mastectomy. This means that if a you had mastectomy on just one breast, the insurance company must cover surgery to restore a natural, symmetrical appearance for both breasts.
3. Breast Reconstruction Doesn't Always Require Implants…
Beautiful and natural-looking breast reconstruction does not require the placement of saline or silicone breast implants. The latissimus dorsi flap technique, for example, involves using muscle, fat, skin, and blood vessels from the upper back to build a natural-looking breast mound without implants. What works best for you will be depend on your natural anatomy and desired results.
4. …But If You Want Implants, There Are Natural-Looking Options
Did you know there are an increasingly large number of breast implant options to choose from? Material, shape, size, and profile all contribute to how your reconstructed breasts will look, and you can work closely with your surgeon to choose the best options for a natural result. Dr. Movassaghi often recommends anatomically shaped, highly cohesive gel implants (often referred to as "gummy bear" implants) for providing breast reconstructive patients with a very natural look and feel.
5. Breast Reconstruction Doesn't Have to Happen Right Away
Immediate or delayed breast reconstruction can both be safe and successful. Immediate breast reconstruction is performed at the same time as the mastectomy, with breast skin often preserved for a more natural look. For some women, the emotional healing process is somewhat easier when they do not have wait to see their new breasts.
On the other hand, delayed breast reconstruction can offer women more time as they explore their options and make these decisions. It is also appropriate for women who need radiation therapy in the chest area following a mastectomy.
6. Breast Reconstruction Can Aid Emotional Recovery
Studies indicate that breast reconstruction can help some women overcome emotional challenges in the months and years following a mastectomy. For many, seeing themselves with breasts that resemble their natural breasts can help ease the emotional challenges of being a breast cancer survivor.
Everyone has different emotional and physical needs, so speaking with trusted friends and family as well as consulting with a supportive surgeon can go a long way toward finding peace with these physical changes.
Where to Start: Exploring Your Options with an Experienced Professional
An important first step toward understanding your breast reconstruction options is consulting with an experienced, board certified plastic surgeon about which approach might be right for you. Every woman is unique, so there is no one-size-fits all solution to physical and emotional recovery after a mastectomy. Becoming informed and feeling supported by family and friends helps many women gain confidence and feel secure as they learn more about which type of breast reconstruction is right for them.
If you have any questions or would like to learn more about breast reconstruction, we welcome you to contact us to schedule a private, personalized consultation with Dr. Kiya Movassaghi.