You have breast reconstruction options
A breast cancer diagnosis can be frightening. Suddenly you are faced with decisions you hoped you'd never have to make. Deciding how you want to approach breast reconstruction after mastectomy can let you write your own, positive conclusion to a harrowing journey.
Whether you have just received a breast cancer diagnosis or you have already undergone a mastectomy, Dr. Movassaghi will help you understand the different options for breast reconstruction and provide you with the care and guidance you need to achieve a successful outcome while making your health a top priority. We invite you to read the overview of breast reconstruction options below or contact us for a personal consultation with Dr. Movassaghi.
"To now be able to walk by the bathroom mirror and actually stop in awe instead of sorrow is just unbelievable. You have restored my self esteem. Dr. Movassaghi, thank you for taking the extra time to do such a great job. I can't even imagine what it must be like to go in and repair another surgeon's previous work. Your skills are amazing and literally life changing. I feel whole again for the first time in what seemed like forever."
---
What are my breast reconstruction options without implants?
Breast reconstruction techniques that use a patient's own muscle, fat, and skin to create a new breast mound are called "Flap" techniques. Such techniques have been used successfully for many years, and can be a good option for those who do not want breast implants.
TRAM flap breast reconstruction following mastectomy
A TRAM flap breast reconstruction procedure relies on using your own tissues, taken from your abdomen, to build a new breast. TRAM stands for transverse rectus abdominis myocutaneous. Dr. Movassaghi will use the entire rectus abdominis muscle to carry the lower abdominal skin and fat up to the chest wall. Dr. Movassaghi will then create a breast shape using this tissue. In order to transfer the flap to the chest, the muscle is tunneled under the upper abdominal skin. The result is a more natural-appearing breast reconstruction. It, however, weakens abdominal and lower back strength.
The TRAM flap can be used for reconstructing one or both breasts. If you are undergoing unilateral reconstruction, the TRAM flap can potentially offer better symmetry than using an implant.
Latissimus flap breast reconstruction
The latissimus dorsi flap method is a standard method for breast reconstruction that has been in use for more than thirty years. This method uses skin from your back, and is commonly combined with a tissue expander and breast implant to complete the reconstructed breast.
The latissimus dorsi flap technique offers Dr. Movassaghi additional options with regard to the appearance of your reconstructed breast. The skin flap can create a more natural-looking breast shape when compared to a breast restored through the use of tissue expanders and breast implants alone.
Very thin patients with small breasts can sometimes rely on a latissimus dorsi flap alone for reconstruction—no implants needed.
Dr. Movassaghi currently uses an advanced technique called latissimus sparing flap where he only uses a small portion of the latissimus muscle. This allows for the preservation of more than 80% of the muscle, and therefore patients experience very minimal loss of function.
What are my breast reconstruction options with implants?
For many patients, a breast reconstruction involving tissue expanders and breast implants provides a beautiful breast shape with minimal impact to surrounding muscle tissue. Post-mastectomy breast reconstruction with a tissue expander and implant requires a staged approach.
Dr. Movassaghi will first insert a temporary tissue expander on the chest wall beneath the pectoralis major muscle. A tissue expander looks similar to a saline implant, but it can be gradually filled with more solution to expand your skin and healthy tissues and help make room for the breast implant. Depending on the patient, Dr. Movassaghi may place a tissue expander immediately following your mastectomy or place it during a separate procedure after a certain period of time following mastectomy.
Once the tissue has been adequately stretched, Dr. Movassaghi will perform a follow-up surgery to remove the tissue expander and place the silicone or saline breast implants that you have chosen during your previous consultations. One advantage of implant reconstruction is that patients are often able to enhance or reduce the size of their natural breasts to suit their lifestyle and aesthetic tastes.
Tissue-sparing mastectomy & reconstruction
For certain breast cancer patients, Dr. Movassaghi and the cancer surgeon can work together to remove unhealthy breast tissue with mastectomy and reconstruct a new breast shape while maintaining some of the natural breast tissue. This can help Dr. Movassaghi reconstruct a more natural-looking breast.
Skin-sparing mastectomy
In skin-sparing mastectomy or breast-conserving surgery, the entire breast, nipple, and areola are removed without removal of the breast skin. To preserve the skin, breast reconstruction is performed immediately after the mastectomy.
In this case, the cancer surgeon and Dr. Movassaghi, work together. To remove the cancerous breast tissue, the cancer surgeon makes a small incision around the areola that maintains the rest of the breast skin to optimize the results of cosmetic reconstruction. This leaves a natural breast pocket that Dr. Movassaghi then fills with either a breast implant or other tissue from the patient's body.
Nipple-sparing mastectomy
For some patients, a nipple-sparing mastectomy is an effective option. To preserve the nipple, breast reconstruction is performed immediately after the mastectomy. In this case, the cancer surgeon and Dr. Movassaghi work together to remove the cancerous tissue and reconstruct the breast during a single operation.
Nipple-sparing surgery is performed by:
Removing only the breast tissue
Hollowing out the area of the nipple
Analyzing the tissue that is left for any signs of cancer
Immediately reconstructing the tissue back to the breast skin.
After the surgery, nipple and areola sensation are not maintained. Good candidates for the nipple-sparing mastectomy as women who have smaller tumors positioned away from the nipple and those who have elected to have a total mastectomy as a preventative measure.
What is recovery like from breast reconstruction surgery?
Depending on your breast reconstruction surgery, you should be able to return home from the hospital within a few days. Once at home you'll need to clean the fluid from your drainage tubes regularly, as these drains will help you heal optimally. You will also need to wear a surgical compression garment to support your breasts while they heal.
You will be sore and tired for the first few weeks after reconstructive surgery with implants, and longer after flap surgery, since this leaves two wounds. If you have flap surgery, you can expect to begin to return to your normal activities after about 6 to 8 weeks. This may be shorter for reconstruction with implants.
Make sure to follow all of your surgeon's advice and refrain from using any nicotine products, as these impair your body's wound-healing capabilities. We find that patients can become emotional when looking at their new appearance in the mirror for the first few weeks or months following surgery; this is completely normal, and we recommend trying to withhold judgment until after your first month when your body has had enough time to fully begin to heal itself.
Beyond the Operating Room: How Movassaghi Plastic Surgery Works to Make a Difference in Breast Cancer Care
Oregon Cancer Foundation: Providing Immediate Support for Cancer Patients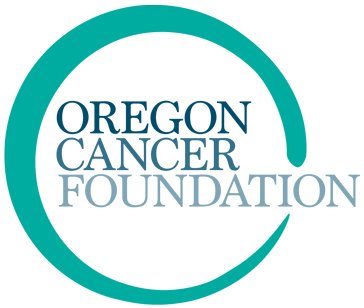 We passionately hold a role on The Oregon Cancer Foundation's Board of Directors. This local organization offers a range of support mechanisms to cancer patients who may not have access to health insurance, resources, or family. The foundation's immediate assistance and ability to connect patients with the resources they need, including financial assistance, support groups, and expert care, have helped to lift the burden of isolation and improve the quality of life for cancer patients and their families in the community.
The Oregon Cancer Alliance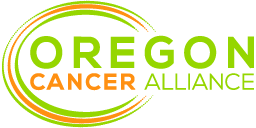 We are a proud member of the local chapter of the Oregon Cancer Alliance, a non-profit that brings coordinated, expert care to local and regional cancer patients in our area.
In this video about breast reconstruction after cancer, Dr. Movassaghi discusses the two main techniques for breast reconstruction, implant reconstruction and autologous reconstruction, and emphasizes the importance of considering breast reconstruction early to preserve the skin of the breast during surgery to remove cancer.
Click here for a full transcript »
---
Schedule your Eugene breast reconstruction consultation
Board-certified plastic surgeon Dr. Kiya Movassaghi has nearly 20 years of experience performing breast reconstructive surgery. Schedule a consultation with him online or call (541) 686-8700 to find out how breast reconstruction surgery can enhance your self-image and renew your confidence.
Areas served: