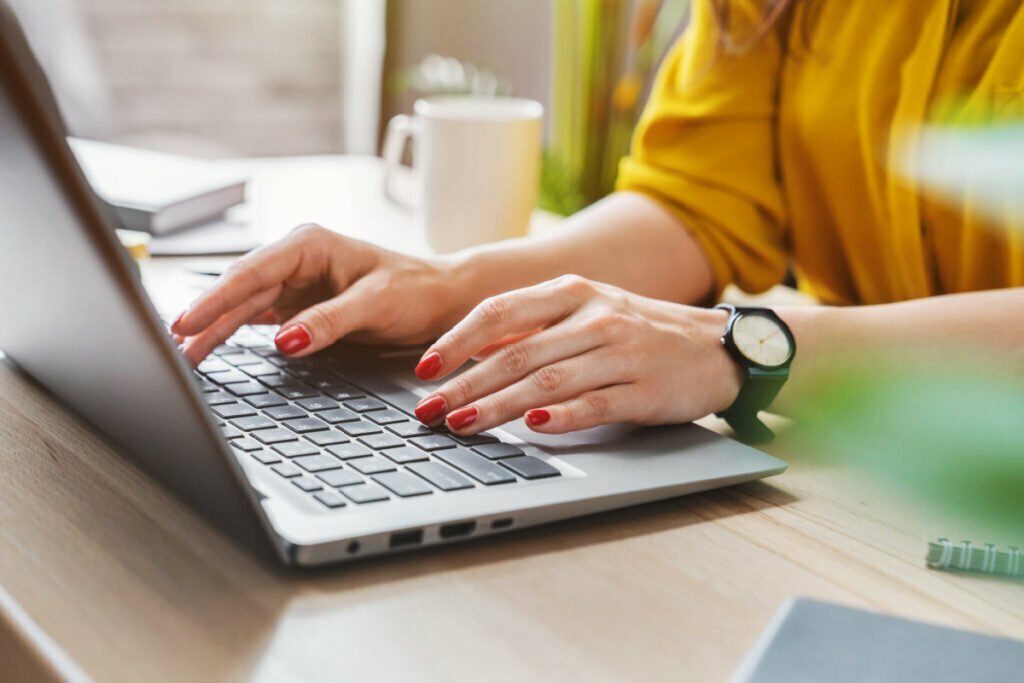 Exposure to the sun, smoking, and the natural aging process can all cause the hands to lose elasticity and volume over time. Unfortunately, the result is often crepey-looking skin that reveals underlying tendons and veins. Hand augmentation using fat injection is a quick and painless procedure that uses your body's own fat to permanently volumize the hands and improve skin quality for smoother, more youthful-looking hands.
In this post, Dr. Kiya Movassaghi answers your top questions about hand rejuvenation using fat transfer.
Who is a good candidate for fat transfer hand augmentation?
According to a survey conducted by Restylane®, 2 in 3 U.S. women are interested in improving the appearance of their hands. At Movassaghi Plastic Surgery and Ziba Medical Spa, my hand rejuvenation patients are typically men or women in their middle to later years who are tired of having wrinkled, deflated-looking hands that give away their age and look incongruent with a more youthfully maintained facial appearance. Patients often express the sentiment, "My hands look like my parent's hands," when explaining their concerns. 
Knowing that many patients desire a more permanent solution over temporary dermal fillers, I like to suggest hand augmentation using fat injection for those who want to rejuvenate their hands. I also recommend hand augmentation via fat transfer for patients who are undergoing or have recently undergone facelift surgery in order to match their hands to their rejuvenated face.
My hand rejuvenation patients are men and women who want to increase volume in their hands and improve the appearance of wrinkled, crepey skin.
How is hand augmentation with fat injection performed?
Hand augmentation with fat injection involves harvesting fat from a more 'cushioned' area of the body using liposuction; the fat is then purified in a centrifuge and transferred to the back of the hands with carefully placed injections. The transferred fat helps increase natural volume in the hands and reduces the appearance of tendons, veins, and wrinkles. 
How much fat is needed for hand rejuvenation using fat transfer?
Only a small amount of fat is needed to rejuvenate the hands, meaning women of all sizes can benefit from this procedure. The most common places I liposuction fat from include:
The abdomen
The flanks
The inner thighs
The hips
How is fat injected for fat transfer hand augmentation?
I inject fat using a long-tipped blunt cannula for a few reasons: 1) I only need to make a few entry points into each hand in order to disperse the fat throughout, thanks to the cannula's long tip, and 2) the cannula's blunt tip reduces trauma to the hand's delicate tissues.
I typically inject fat in parallel lines between the tendons in the back of the hand via a single puncture site (a technique called radial fanning). I make sure to only inject very small amounts of fat into each part of the hand in order to create smooth, even volume and to avoid clumping. Also, I inject fat at a very superficial level so there is no risk of damaging nerves. After the injections are complete, I often lightly massage the hands to make sure the fat is spread evenly throughout.
Because the body is only capable of absorbing a certain amount of fat, I will overfill the hands knowing that, on average, 70-80% of fat will survive. Within a few weeks, about 20-30% of the fat cells are reabsorbed by the body, creating the desired shape and volume.
When will I see the results of fat transfer hand augmentation?
Fat transfer hand augmentation results can be seen immediately and improve over the following weeks as the transferred fat settles into place and the required 20-30% overfilling resolves. Some mild initial swelling is also common but should only last for 3-4 days after treatment.
Is fat transfer hand augmentation painful?
I perform hand rejuvenation with fat injection by applying a topical anesthetic (lidocaine) to the hands, making the procedure completely painless.
How many fat injections to the hands will I need?
While you can see results with one treatment, for more complete rejuvenation, I typically recommend patients undergo 2-3 treatments spaced 3-6 months apart, depending on the results of each fat graft.
What are the benefits of using fat injection to rejuvenate the hands?
Provides a natural result. Because fat has good viscosity, it is very malleable and spreads easily throughout the hand, melding with underlying tissues to provide a naturally beautiful result.
Reduces the risk of an allergic reaction. When a patient's own fat is used to volumize their hands, there is no risk of allergic reaction from a foreign substance (some patients are allergic to the ingredients used in dermal fillers). 
Results are permanent as long as a stable weight is maintained. Fat cells in the hands can grow or shrink just like fat in the rest of the body, so it is important to avoid any major fluctuations in weight after this procedure.
Reduces fat in other areas of the body. One of the greatest benefits of any fat transfer procedure is that liposuction reduces the amount of fat in other areas of the body, such as the abdomen. (While not much fat is needed for hand rejuvenation, you may choose to have additional fat liposuctioned to further enhance your shape.)
Fat transfer may improve skin quality. Multiple studies, including this one from the Annals of Plastic Surgery, have concluded that fat grafts contain stem cells that may enhance skin quality by increasing dermal collagen and elastin fibers.
Treatment is highly customizable. The amount of fat injected into the hands can be varied depending on the extent of skin aging and volume loss present in each patient. 
Fat is very malleable and spreads easily throughout the hand, providing a naturally beautiful result.
Are there non-surgical alternatives to hand rejuvenation?
Yes, we can also perform hand augmentation using Restylane® Lyft, a dermal filler made of hyaluronic acid. Restylane is completely dissolvable, and results typically last for up to a year. In a clinical trial published in Plastic and Reconstructive Surgery, patients saw an 86% average improvement in the appearance of their hand volume 3 months after a single Restylane Lyft treatment. Hand rejuvenation using Restylane Lyft is a great way to "try out" hand rejuvenation before having a permanent procedure with fat grafting.
Looking for hand rejuvenation in Eugene, OR? Consult with Dr. Movassaghi
If you're tired of living with hands that make you look older than you feel, discuss your options for hand rejuvenation with board-certified Eugene plastic surgeon Dr. Kiya Movassaghi. With over 18 years of plastic surgery experience, Dr. Movassaghi has successfully performed over 14,000 cosmetic procedures. Find out why he is a 10x winner of The Register-Guard Readers' Choice Award for "Best Cosmetic Surgeon"—schedule your consultation online or call (541) 686-8700.