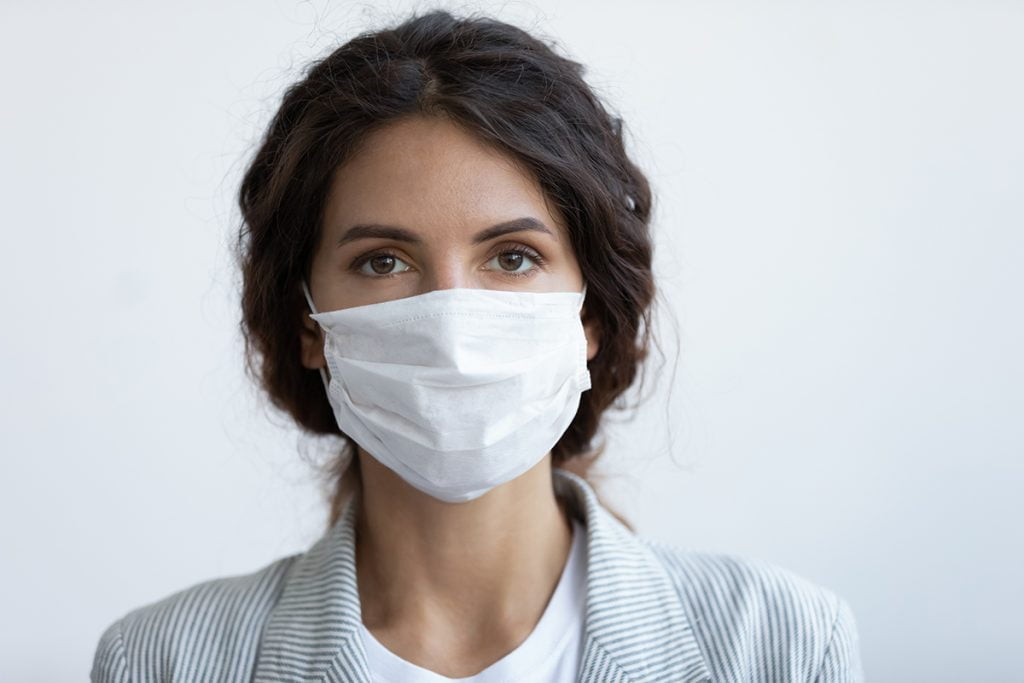 We're all aware of the importance of taking precautions to keep ourselves, our families, and others we encounter safe when it comes to COVID-19. Whether that be at the grocery store, outdoors at a park, or inside a doctor's office, it is vital that we all play our part to stop the spread of the virus.
Here at Movassaghi Plastic Surgery and Ziba Medical Spa, we have also implemented added measures to ensure that we are doing everything we can to minimize the risk of exposure to COVID-19. The following are answers to your most frequently asked safety questions.
Is it safe to have non-surgical cosmetic procedures during COVID-19?
It certainly can be safe to have non-surgical procedures, however, it requires effort on your part as well as ours. While the dynamic nature of the COVID-19 crisis means we will be making ongoing assessments and implementing changes as required, these are our current guidelines:
Monitor your health and the health of those around you. While it may be frustrating to have to postpone your procedure on the off-chance you or someone in your family is sick, your decision can prevent you from spreading the virus to others in the community—as well as ensure the safest experience possible for you. That is because illness impacts your body's ability to heal properly and can even lead to non-surgical procedure complications.
Wait to enter the office so that we can socially distance our patients. Please call us at 541-686-8700 when you arrive and wait in your car or in the building lobby outside our office. We will call or text you when we are ready to welcome you in. Once you come into our office suite lobby, we'll ask you some COVID-19 related questions, take your temperature, and have you sanitize or wash your hands.
For now, patients only, please. Only patients receiving services are allowed inside the office unless an adult with a minor or a caregiver needs to be present.
Masks required! Please bring and wear your own mask. If your procedure requires removal of your mask, wait for us to provide detailed instructions during treatment.
Simply need skincare products? Call us at 541-686-8700 to discuss options, place your order, and arrange for curbside pickup.
Note that our procedures will be adjusted as needed for safety; we'll touch base with you regarding current instructions when you make your appointment.
Can I have a virtual consultation?
When you can't make it to our office, or if you prefer a virtual visit, Dr. Movassaghi is offering virtual consults where you can ask questions about procedures, discuss your concerns, and start building a custom treatment plan.
We use a third-party, HIPAA-compliant software for video conferencing and are happy to discuss the following procedures in a virtual consultation:
Facial rejuvenation
Blepharoplasty (eyelid lifting)
Rhinoplasty (nose surgery)
Hair transplantation
Brow enhancement
Minimally invasive procedures, including facial fillers, laser skin resurfacing, and BOTOX
Kindly fill out the form on our website or call us at 541-686-8700 to set up a virtual appointment with our Eugene Plastic Surgery office.
How do I prepare for my cosmetic surgery procedure during COVID-19?
It's always important to be healthy before going in for a voluntary or cosmetic surgical procedure, and the pandemic simply means that extra precautions will be layered on top of our usual recommendations: eat nutritious food, get plenty of rest, and avoid certain medications and substances.
Any surgery will require a negative COVID-19 test result just prior to coming in for your procedure.
Dr. Movassaoghi performs all cosmetic surgeries at McKenzie Surgery Center in Eugene, a fully accredited outpatient facility with a history of stellar sanitary practices and maintaining the highest safety standards. McKenzie Surgery Center has adopted a pre-operative COVID-19 screening process that requires you to wear a mask, follow social distancing guidelines, and receive additional health and safety checks before having a cosmetic surgery procedure. Their new pandemic-specific intake routine will be combined with our own set of pre-operative instructions to help you safely prepare for and recover from your operation. We will provide you with full details in the weeks leading up to your procedure date.
After surgery, make sure you have a plan in place to stay safe and healthy while you heal. Surgery calls your immune system into action, so it's important to continue to socially distance and follow best practices for avoiding illness of any kind during the initial weeks of recovery.
We're in this together
In addition to all of the above efforts, we will be heeding the guidelines put out by the American Society of Plastic Surgeons (ASPS) and The Aesthetic Society, including taking into account the current number of COVID-19 cases in Eugene and the surrounding communities, the situation with our area hospitals, and the availability of testing. We ask that you be flexible and understanding if circumstances change. Rest assured that we will continue to provide the best of care and help you achieve your goals with confidence and safety.