Fall is a great time to get out and explore the many beautiful areas in and around Eugene. As a lifelong lover of the outdoors and avid cyclist, when Dr. Movassaghi is not in the office, you'll often find him on his bicycle. This month we're sharing three of his favorite places to ride any time of the year. Don't have a bike? These destinations offer a variety of options for enjoying the great outdoors, from hiking and running to fishing and camping.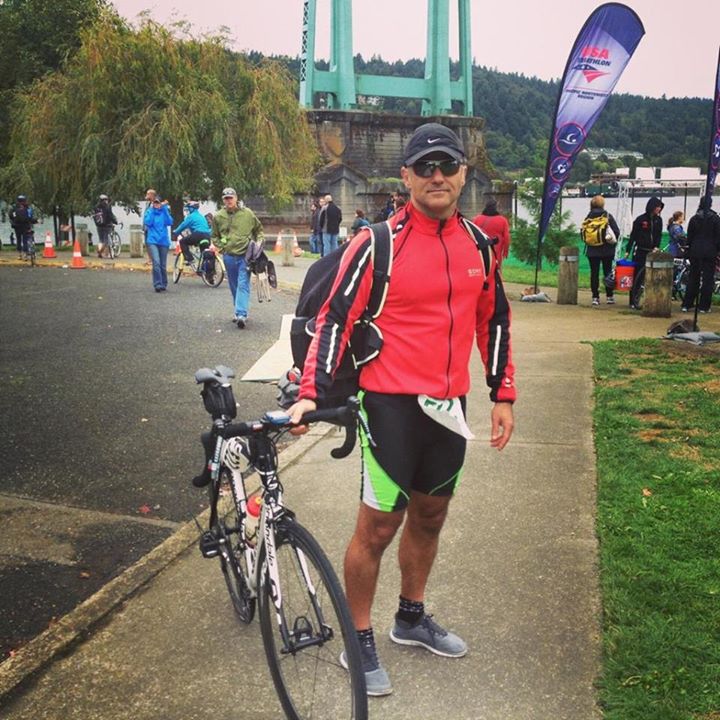 Ruth Bascom Riverbank Path System: Uniquely Eugene
The Ruth Bascom Riverbank Path System is one of the most popular biking trails in Eugene, providing 12 miles of paved multi-use path running along the Willamette River. While it's loved for its convenience and beginner-friendly terrain, a pedal along the Riverbank is studded with many of the most beautiful and historic natural sites in our city. Along the way you'll find:
Owen Rose Garden. 8.5 acres blanketed with 4,500 individual roses representing 400+ species, plus what may be the nation's oldest Tartarian cherry tree.
RiverPlay Discovery Village Playground. This is the playground you wish you had as a kid, with slides, swings, and ladders galore.
River House Community Center. For guided outdoor activities in Eugene, this is your go-to place. Make it a multisport day by cycling to the community center, taking a raft trip, and pedaling back home.
There are plenty of parking options along the Riverbank Path, but the most popular is the Valley River Center on Valley River Drive. It's a great place to take kids just learning to ride, but be mindful of pedestrians, inline skaters, and wildlife along the way.
Oakridge Mountain Biking Trails
Located in the Willamette National Forest less than an hour's drive from Eugene, Oakridge is one of the best places to mountain bike in Central Oregon. Riders of all experience levels will find rides that satisfy, with options ranging from flat riverside path to rocky singletrack with white-knuckle descents and everything in between. In fact, there are well over 100 miles of rideable trails in Oakridge.
The North side of the Salmon Creek trail—a relatively flat, easygoing 8 miles—is ideal for beginners, while the 14.4 mile Alpine Trail is one of the most popular among advanced riders. Those who relish a true challenge can attempt the Bunchgrass: a 28 mile adventure that dishes out a grueling 3,900 feet of climbing, many hairy descents, and a few "hike-a-bike" sections (trail too technical to ride). While snow and mud can present additional challenges in the winter, most trails are open year-round.
McKenzie Pass Scenic Bikeway
Breathtaking from both its stunning natural beauty and its relentless climb, the McKenzie Pass Scenic Bikeway is a classic among Oregon road bike routes. This 36.1 mile point-to-point route begins in Sisters and follows Oregon Route 242 to Belknap Hot Springs campground. Riders experience dramatic changes in the landscape over the course of the ride, climbing through towering ponderosa pine forests which give way to lava rock formations at the summit, and descending through Cascadian forests to a riverside finish.
The start at Sisters is about a 2 hour drive from Eugene, but is well worth the trip. One thing to keep in mind: there is no shuttle service to transport riders back to the start. If you are not quite ready for a 72.2 roundtrip journey, consider leaving one car at the Belknap Hot Springs campground.
While these are three of Dr. Movassaghi's favorite places to enjoy some time on two wheels, they represent only a small portion of Oregon's cycling routes. There are thousands of diverse options to explore, whether you're a fan of the mountains, the city, or the Oregon Coast.
Whether you are just visiting Oregon or are lucky enough to live here, we hope you get a chance to check out one or more of these bicycling areas yourself. Happy riding!