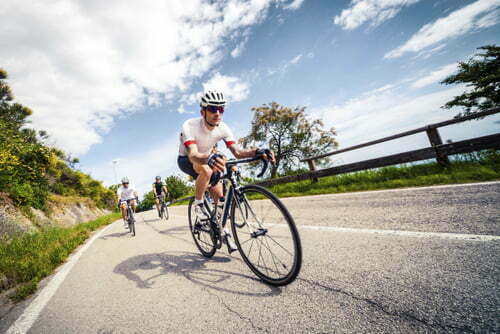 It's no secret that you can find some of the most beautiful cycling routes in Eugene. Our hometown also boasts a variety of excellent cycle shops. Whether you're looking for the best places to buy bicycles in Eugene, cool accessories, or a great local bike repair shop, there's something for everyone.
As an avid cyclist, Dr. Movassaghi has been exploring local shops for years, and below he's sharing some of his favorites. Happy pedaling!
Life Cycle Bike Shop
Life Cycle Bike Shop prides itself on providing friendly, knowledgeable service—something its loyal customers have experienced for almost 10 years. Whether you're looking for new gear or wanting to ensure your old favorite is in good shape, the Life Cycle team is happy to work with you to ensure your ride is smooth and safe.
Kerri's Neighborhood Bike Shop
What Kerri's Neighborhood Bike Shop lacks in size, it makes up for personal, customized service. Owner Kerri will work with you directly to make sure your bike is well-maintained and meets your individual needs.
Bicycle Way of Life
A perfect choice for both the hardcore cyclist and the newbie looking to give biking a try, Bicycle Way of Life offers top brands, high-quality service, and rental bikes. This local favorite also supports a number community outreach programs that work to make Eugene a safe, engaging community for bicyclists.
Simply Cycle
If you're looking for a simple shop that doesn't compromise on quality, Simply Cycle may be the best place for you. Offering new and used bikes, quick to comprehensive bike tuning, and custom builds, Simply Cycle is known for their top-notch customer service.
Hutch's Bicycles
Looking for a tried-and-true cycle shop? Hutch's Bicycles was voted 2014's Best of Central Oregon, for good reason. With a long local history, Hutch's has been providing stellar service to cyclists in the area since 1927, and has expanded to Bend and Klamath Falls in recent years. Trust us—they're worth the drive!