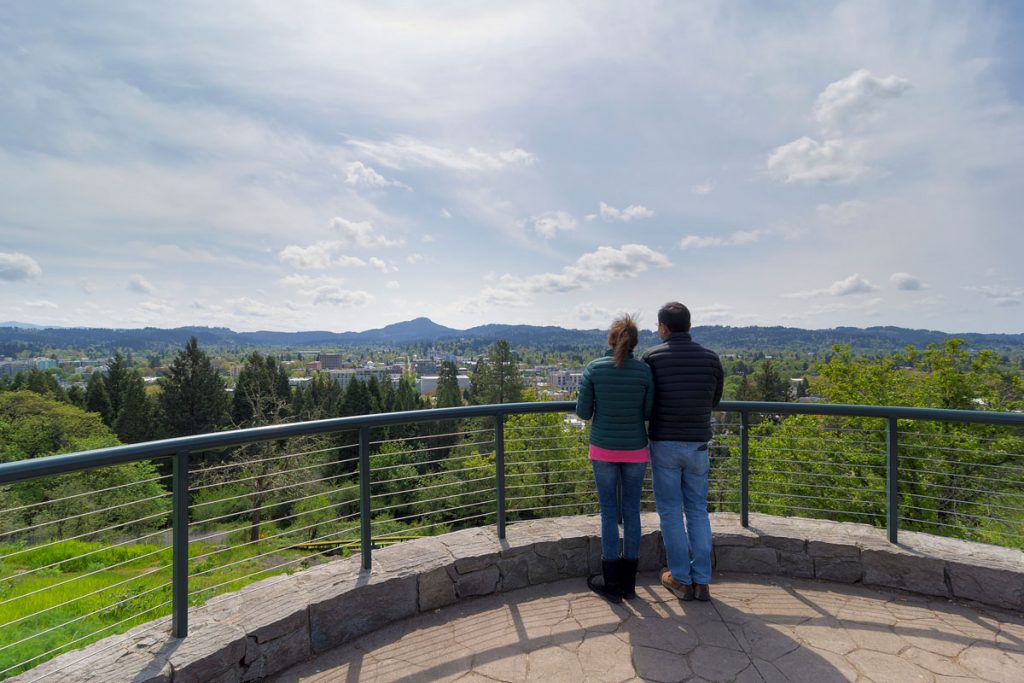 With low rainfall and warm days, fall is a wonderful time to pack a lunch and enjoy an outdoor meal at one of Eugene, Oregon's gorgeous parks. We've put together a list of our favorites to make choosing your perfect picnic spot easier.
1. Alton Baker Park: Plenty to do (or not do!)
If you'd like to incorporate a fun activity into your picnic plans, Alton Baker Park is for you. This 336 acre park includes a BMX track, disc golf, and exercise stations for those who want more than just a picnic. If you'd prefer to simply stroll around post-picnic, check out the park's beautiful bridges, gardens, and public art. Picnic tables are available, though nothing beats throwing down a blanket and enjoying your meal on the grass.
2. West Eugene Wetlands: You'll want to bring your bike
The West Eugene Wetlands is a great spot for getting to know some of Oregon's land and water creatures. After enjoying your lunch, there are plenty of recreational options throughout the park. We recommend bringing your bike along and checking out one of the bicycle paths to take in the full view.
3. Spencer's Butte: Feel like you're sitting on top of the world
For the ultimate views in Eugene, hike the low-stress 2,054 ft. Spencer's Butte and have your picnic at the top; it'll be easy to get comfortable on the flat, wide-open butte. This is understandably one of the most popular spots in the town, as it offers a 360 degree view of Oregon's most spectacular mountains, including Mt. Rainer, Mt. Hood, and and Mt. Saint Helens.
4. Lowell State Park: Spend an afternoon at the lake
Have a boat, will paddle? Lowell State Park is a must for boat enthusiasts, as the best scenery is seen by water. Enjoy the views, do a little water skiing, and then paddle to a shore of your choosing to enjoy the beauty while snacking on a delicious meal with someone you love.
5. Skinner's Butte: A historical spot to explore
Skinner's Butte, named after Eugene's namesake Eugene Skinner, is one of Eugene's iconic spots. Located in the heart of downtown, Skinner's Butte is recognized as the birthplace of Eugene, dating back to the mid-1800's when Eugene Skinner built his cabin atop the hill. Here you can rock climb, bike, or simply walk around and enjoy the sights, smells, and sounds of the season.
What are some of your favorite places to picnic in Eugene? Let us know in the comment section!