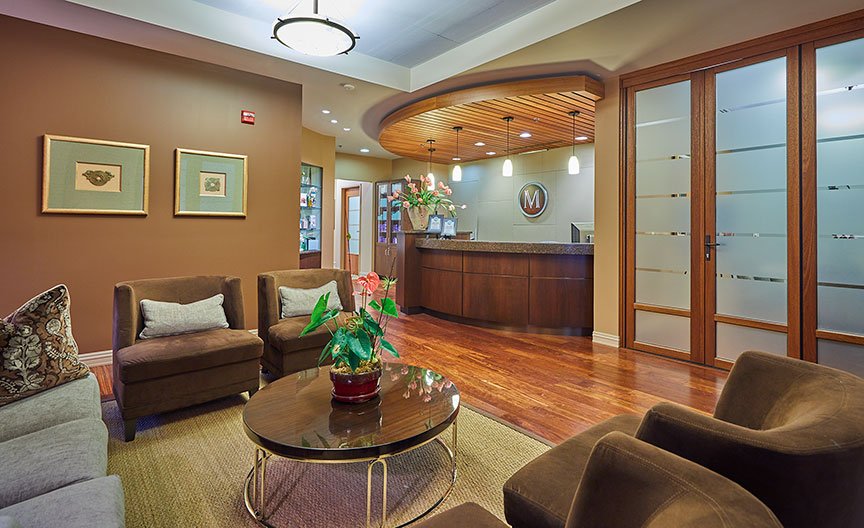 Welcome to Movassaghi Plastic Surgery & Ziba Medical Spa
Since 2002, we have been proudly serving cosmetic and reconstructive plastic surgery patients in Eugene, Oregon.
Board-certified plastic surgeon Dr. Kiya Movassaghi and our expert staff strive to provide a relaxing and caring environment from the moment you step through our doors.
Our plastic surgery offices
Our plastic surgery offices provide a comfortable and private setting for your consultations before surgery as well as for your follow-up visits with Dr. Movassaghi.
In addition to plastic surgery patient consultations, Dr. Movassaghi performs Botox & filler injections and other non-surgical cosmetic procedures in the safety and privacy of our patient care rooms. Located within the Garden Way Medical Clinic complex, our office is convenient for patients traveling throughout the greater Eugene area.
Read our office policies here.
Ziba Medical Spa – voted "Best Medical Spa" for 2019 and 2022
Our full-service, state-of-the-art Ziba Medical Spa is also located within our offices. Ziba is staffed by our licensed aesthetic clinical and nursing staff, and we specialize in medical-grade treatments that are only available through a licensed physician's practice.
At Ziba, you can relax and enjoy a range of facials, laser skin treatments, and non-surgical body treatments such as CoolSculpting and Radiofrequency (RF) Microneedling, knowing that you are in the hands of trained, experienced skincare professionals. We are honored to have won first place for "Best Medical Spa" in the 2019 and 2022 Register-Guard Reader's Choice Awards, having earned the most votes among Eugene residents.
One patient shares her experience
Learn more about the patient experience here at Movassaghi Plastic Surgery from one of our actual patients. Sharon shares why she came to Dr. Movassaghi, and why she's happy with her choice.