Let us impress you.
Eugene, Oregon Plastic Surgery & Medical Spa
At Dr. Movassaghi's office, our focus is cosmetic plastic surgery. You will experience our expertise from your first visit all the way through to your surgical recovery. Our dedicated and friendly team are here for you and will help answer all of your questions. We are committed to providing the best care to our patients.
You are invited to: Meet the Experts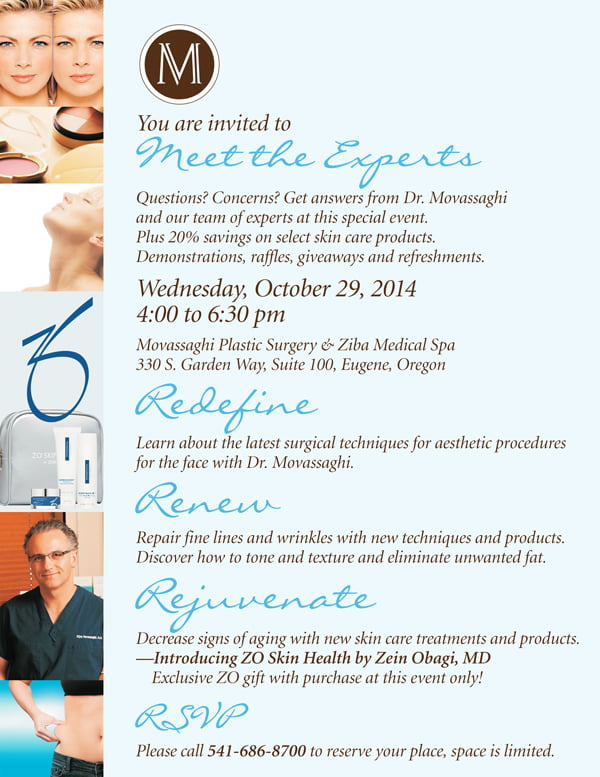 Questions? Concerns? Get answers from Dr. Movassaghi and our team of experts at this special event. Plus 20% savings on select skin care products. Demonstrations, raffles, giveaways and refreshments.
Wednesday, October 29, 2014, 4:00 pm to 6:30 pm
Movassaghi Plastic Surgery & Ziba Medical Spa
330 S. Garden Way, Suite 100, Eugene, Oregon
Redefine: Learn about the latest surgical techniques for aesthetic procedures for the face with Dr. Movassaghi.
Renew: Repair fine lines and wrinkles with new techniques and products. Discover how to tone and texture and eliminate unwanted fat.
Rejuvenate: Decrease signs of aging with new skin care treatments and products. Introducing ZO Skin Health by Zein Obagi, MD. Exclusive ZO gift with purchase at this event only!
RSVP: Please call 541-686-8700 to reserve your place, space is limited.
New: EXILIS Transforming Appearances
Dr. Movassaghi now offers Exilis for Skin Tightening and Body Contouring. Learn more about Exilis non-surgical treatments for the face and for the body.
View a welcome message from Dr. Movassaghi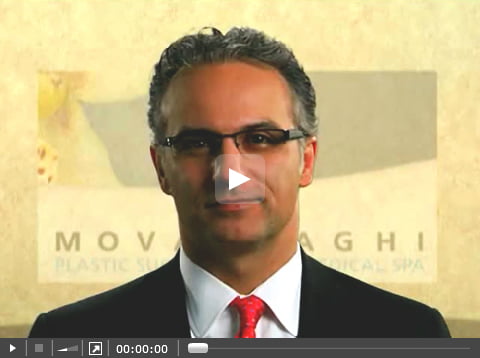 Dr. Movassaghi
in the mediaClick to see video &
print articles