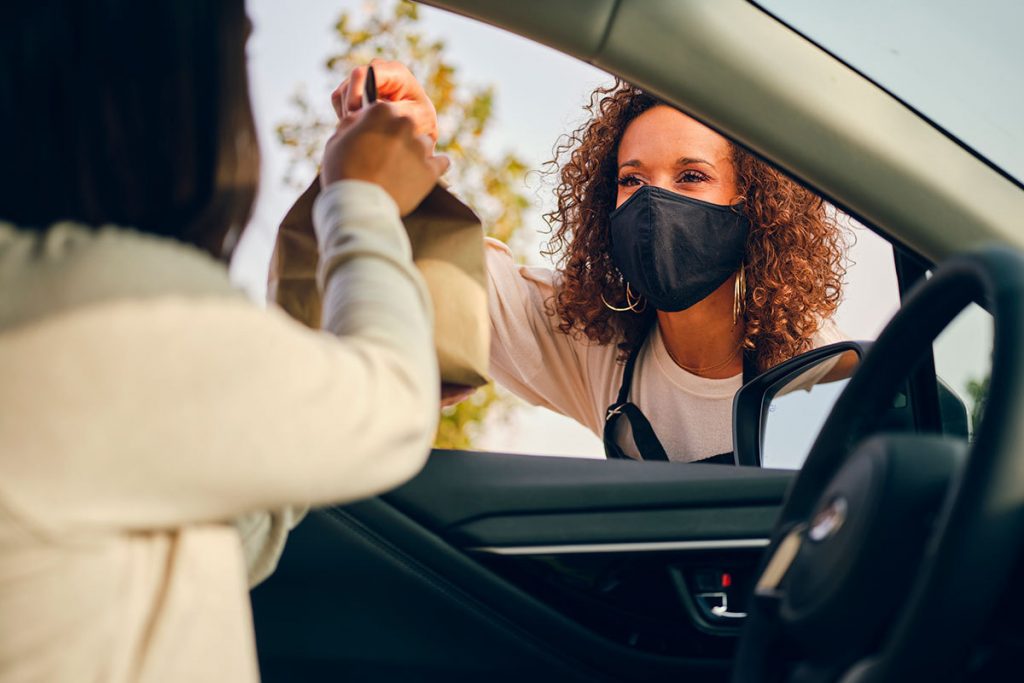 Quarantine was a great opportunity for many of us to get back into the kitchen—we learned new recipes, we baked bread, and we meal prepped…a lot. But if you're anything like us, you need a break from cooking. To help you and your family stay healthy and sane during these unusual times, we compiled this guide of the top 4 restaurants to grab a healthy(ish) bite on the go.
With many restaurants across Oregon struggling to stay open due to COVID and recent wildfires, you'll be putting your money to good use by supporting local business owners and restaurant workers.
Thankfully, Eugene is a very health-conscious city, and many of our local restaurants offer nourishing choices—in some cases even dedicating their whole menu to fresh and whole foods. With these restaurants, you won't have to choose between taste and health.
Our top local restaurants for healthy takeout
According to the CDC's coronavirus guidelines, takeout is the safest option for eating out. Coupling safety with the convenience of ordering food to go, skipping the crowds is a no-brainer. And with many restaurants across Oregon struggling to stay open due to COVID and recent wildfires, you'll be putting your money to good use by supporting local business owners and restaurant workers.
Sabai – Oakway Center. Pacific Rim cuisine meets Pacific Northwest fare at this deliciously healthy café and bar. Enjoy Thai classics, like their Sabai Noodle—a naturally gluten-free Pad Thai with egg, bell peppers, peanuts, and green onions—plus traditional twists, like their Yellow Curry Rice, a fried rice dish featuring egg, peas, carrots, bell peppers, onion, broccoli, and cilantro. With plenty of rich flavors and endless ways to customize your entree, there's a reason this eatery was voted Best Overall Restaurant in Eugene by the Register-Guard for the last 2 years. Sabai's fresh, authentic meals will leave you feeling satisfied and guilt-free.
DaNang – 5th and Lincoln. This Vietnamese food cart has developed a cult-like following during its 6 years in existence and has recently established a permanent presence at the Oregon Wine LAB. Owners Tony and James Ngo correctly assumed that if they opened a food truck offering just a few, high-quality entrees, they would do well, and they've stuck by this philosophy even after gaining notoriety. Customers choose their protein (tofu, steak, or chicken) and their base (rice, noodles, salad, or banh mi), plus toppings like crushed peanuts, cilantro, house or vegan sauce, and fried shallots. As one Yelp reviewer writes, "[DaNang is] absolutely amazing. What a find. Our best eat out so far in Eugene. So fresh and delicious." We recommend their Steak Banh Mi, made with slices of tender, marinated beef on a Vietnamese baguette with cucumbers, pickled carrots, daikon, and aioli sauce.As an added bonus, grab a can or bottle of local artisan wine from the Oregon Wine LAB to take home and enjoy with your meal!
Marché – 5th Street Public Market. Inspired by the cuisine of France and Italy, this self-proclaimed "field to kitchen" restaurant serves up locally grown and gathered seasonal food while following sustainable practices. Balancing delicate and savory flavors, it's no wonder Marché was a James Beard semifinalist for Outstanding Restaurant in 2019 and finalist for Best Chef Northwest in 2006. Try their Wild Chinook Salmon, with oven-roasted chanterelle mushrooms, dijon crème fraîche, and roasted potatoes. Your body (and taste buds) will thank you.Can't get enough Marché? Shop their Provisions Market Hall—located next door in the 5th Street Public market—to stock up on quality cheeses, meats, breads, pastries, and other healthy foods for your kitchen.
Hey Neighbor! – East Campus. We know it's not the healthiest option, but sometimes you just need pizza. It's a great value for families and is satisfying on so many levels, plus you can simply include a salad in your order to create a more well-rounded meal. Hello Neighbor! Pizza House serves up some of the best Neapolitan hand-tossed pizza in Eugene alongside an adorable pair of Corgis (who serve as Hey Neighbor's mascot and logo). Try the Delicatta—a delicious pie topped with roasted seasonal Delicata squash, prosciutto, mozzarella and gorgonzola cheeses, and a balsamic reduction— paired with a fresh Mixed Greens salad.
Have it delivered!
Don't feel like driving? Some restaurants offer direct delivery, while others work with companies like GrubHub, Doordash, or Uber Eats. Call your restaurant of choice ahead (or visit their website) to ask about ways to order.
While you're on a health kick…
If you appreciate Eugene's healthy restaurant scene, you likely know that fresh, whole foods also support skin health. That said, getting beautiful skin isn't as easy as enjoying some wild-caught salmon. If your skin is sun-damaged or looking tired, treat yourself to a skin rejuvenation treatment at our very own Ziba Medical Spa. From HydraFacials to acne treatments, Dr. Movassaghi's qualified team of clinical aestheticians can help you glow inside and out. Contact us online or call 541-686-8700 to schedule your next skin treatment.