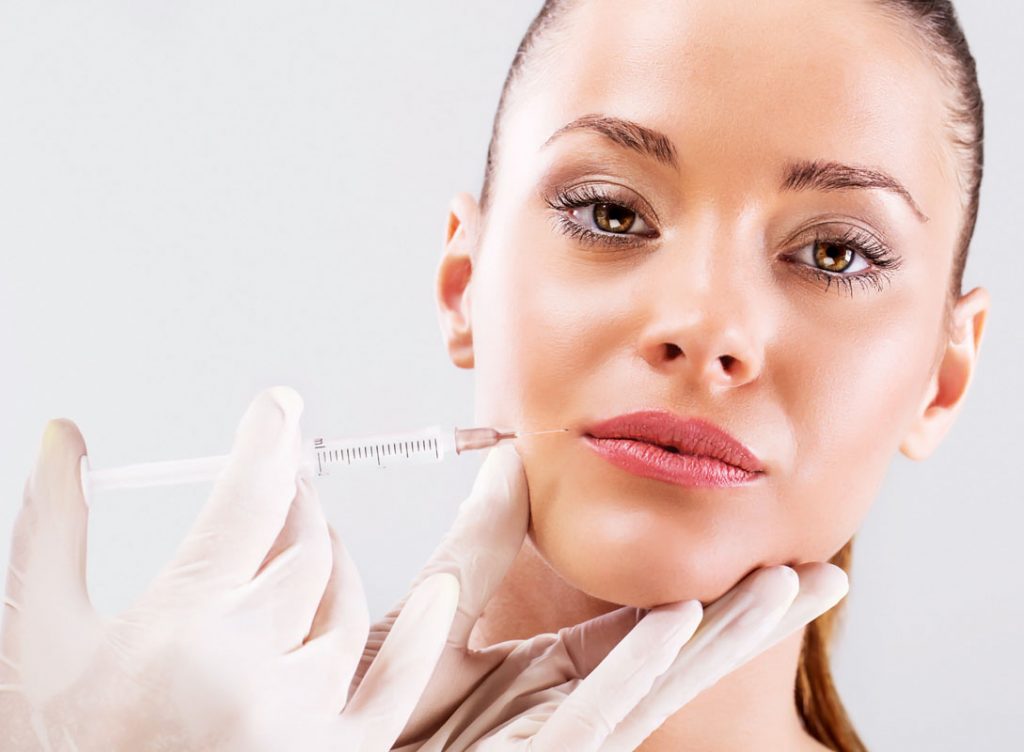 One 'occupational hazard' of having access to a world of information at our fingertips is that news travels fast—and not all of it is accurate. This applies to information about plastic surgery as much as any other topic. Unfortunately, persistent plastic surgery myths surface from time to time, perpetuating misconceptions about who gets cosmetic surgery, what certain procedures can achieve, and what larger purpose plastic surgery serves.
We want patients to have the facts, so they can feel confident about their decisions regarding plastic surgery. Below, we've straightened out some of the more common, yet inaccurate beliefs about plastic surgery that still make their way into headlines.
Myth: The fat will grow back after liposuction.
Reality: This liposuction myth emerged a few years ago after a very small study showed some patients regained fat within one year of their procedures. However, subsequent larger studies have since refuted this data. While remaining fat cells can grow larger with future weight gain, liposuction physically removes fat cells from the body, which will not grow back.
The bottom line: Patients who have liposuction from a qualified plastic surgeon and continue a healthy diet and regular exercise after they recover from surgery typically experience long-lasting results, and liposuction boasts high patient satisfaction rates.
Myth: BOTOX is the best when it comes to injectable anti-aging treatments.
Reality: The neurotoxin BOTOX has become the "Kleenex" of injectables, but it's just one tool in the injectables toolbox and it's important to know what it can and can't do. BOTOX is a superb medication for stopping movement of treated muscles, such as the frown lines between your eyebrows. What it can't do is help with deep folds or other "static" wrinkles—dermal fillers such as Juvéderm, Restylane or Voluma are instead recommended for patients who want to restore volume to the face or plump the lips.
BOTOX also isn't even the only neurotoxin injectable: other products such as Dysport and Xeomin have similar formulas and can be a good alternative for many patients. That said, comparing products—and prices in particular—can be tricky: they are not exactly equivalent in terms of dosage and effects.
The bottom line: Often, a combination of BOTOX and fillers will achieve the best results for facial rejuvenation. An experienced provider—preferably an MD who has in-depth understanding of facial anatomy—will match the appropriate products to your concerns to achieve subtle, natural improvements.
Myth: It's easy to tell when someone has had plastic surgery.
Reality: Extreme cases tend to get the most media attention (we all remember the cat lady). However, if there's one mark of a great plastic surgery result, it's that you cannot tell that the person has had plastic surgery. Millions of men and women in the U.S. have had a cosmetic procedure, and chances are quite a few people you know are among them.
The bottom line: Board certified plastic surgeons are trained to achieve results that appear natural with a patient's unique features, and an experienced, highly skilled plastic surgeon will adjust his or her technique to ensure such results.
The myth: Getting liposuction is a shortcut for people to lose weight.
The reality: Liposuction and other fat reduction treatments, such as CoolSculpting, are not weight loss techniques and were never intended as such. In fact, the ideal candidates for liposuction are fit, healthy patients who are at or near their ideal body weight and want to address areas of diet and exercise resistant fat. For these patients, liposuction can help remove excess fat cells, sculpt an improved shape, and achieve long term fat reduction. CoolSculpting is a non-invasive option that can achieve similarly satisfying improvements for patients whose areas of concern don't require the precision of liposuction.
The bottom line: Liposuction works for patients who have realistic expectations and commit to a healthy lifestyle.
Myth: People only have plastic surgery to try and look "perfect."
The reality: Patients undergo plastic surgery for a number of personal reasons—most come back to improving comfort and quality of life and feeling more confident in their appearance. Most patients also have realistic expectations about what plastic surgery can achieve, and are looking for improvements, not perfection.
The bottom line: There is no shame in feeling great about the way you look or fixing a flaw that has impacted your life and confidence for years.
Myth: Only women get plastic surgery.
The reality: About 10% of aesthetic plastic surgery patients nationwide are male, and nearly 1.2 million men in the U.S. had a cosmetic procedure in 2015—a number that has grown 325% over the last two decades. As more men realize the professional value of maintaining a vibrant, youthful appearance and more non-surgical options to contour the face and body become available, more and more men are seeking the help of plastic surgeons to refine their look.
The bottom line: Men's interest in cosmetic surgery is growing, and plastic surgeons are responding with more options tailored to men's unique needs.
Myth: Only the super rich can afford cosmetic surgery.
The reality: Plastic surgery is no longer a luxury reserved for the rich. Patients from all walks of life choose to have plastic surgery, and thanks to financing plans designed just for cosmetic patients, more patients can fit it into their budgets. Advancements in medical technology have also made a difference—today we have many more minimally-invasive alternatives to reduce fat, tighten skin, and smooth wrinkles without surgery—or the added expense of an operating room and anesthesia.
The bottom line: If you've been wondering "can I afford cosmetic surgery?", the answer is much more likely to be yes today than it was in the past.
Want more facts about plastic surgery? Talk to a qualified plastic surgeon.
Consulting in person with an experienced, board certified plastic surgeon is a surefire way to get reliable, helpful plastic surgery information. If you are considering plastic surgery in eastern Oregon, we invite you to contact Eugene plastic surgeon Dr. Kiya Movassaghi for a personal consultation. Dr. Movassaghi is board certified in plastic surgery, has more than 15 years of experience in plastic surgery for the breast, face and body, and will take time to listen to your concerns, answer your questions, and discuss effective options to achieve your aesthetic goals.