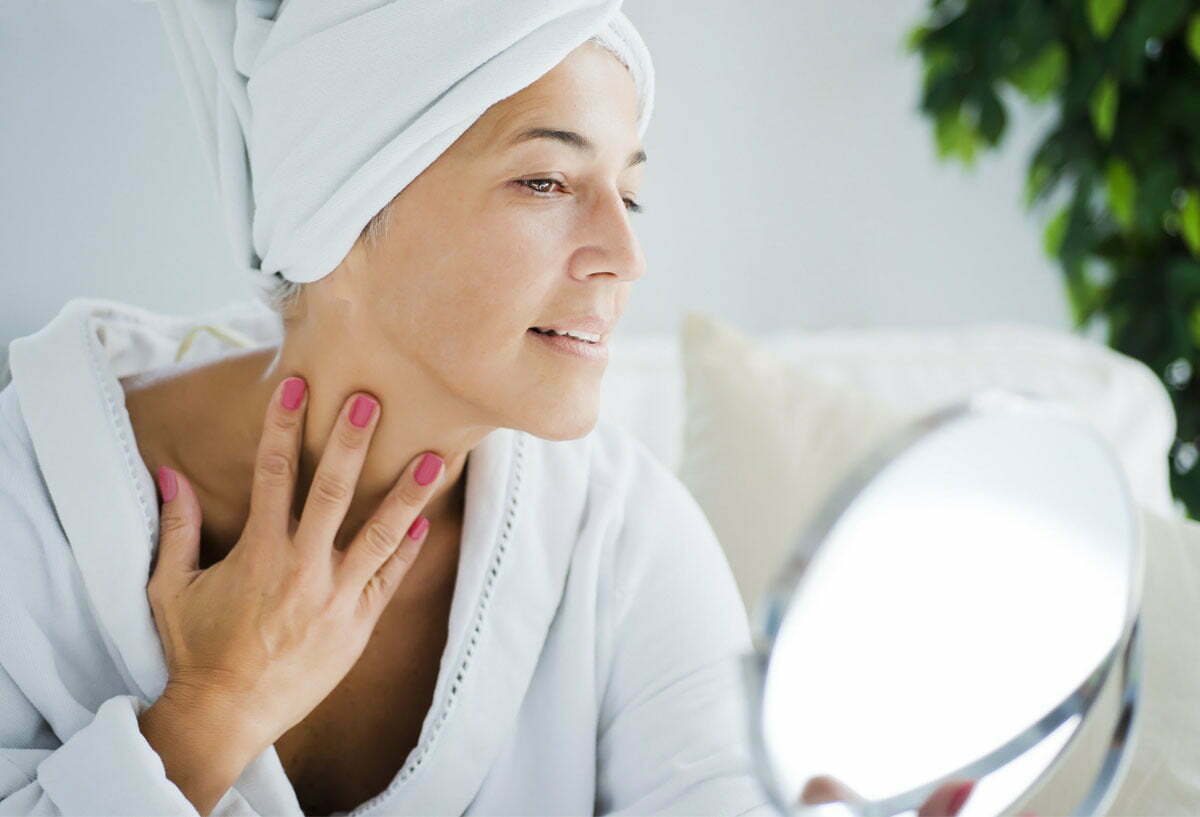 The beauty world is awash in advice for camouflaging fine lines, freckles, and other facial flaws, but when it comes to figuring out how to hide a double chin or downplay an aging neck, the beauty tips seem fewer and farther between.
That's too bad, because neck negativity is pretty common. With some of the most delicate skin on our bodies, the neck is often the first place where wrinkles and sagging skin start to show. And, if you're genetically inclined to store fat beneath the chin, a smooth, graceful jawline may seem impossible to obtain.
Given this, we were glad to come across these quick and easy styling tactics from PureWow, which look smart and draw attention away from the neck. While yes, a turtleneck is one of their suggestions, we bet there are several tips inside you haven't thought of—did you know that a light, flirty lob isn't only trendy, but keeps the focus on your face, from the chin up?
If your neck isn't your favorite feature, check it out. Or…
Consider a longer-lasting solution to get a neck contour you love
While the article offers some great strategies for downplaying neck problems, wouldn't it be even better to have a neckline you're proud to show off? Rejuvenating or even changing your neck and jawline contours are more doable than you may think. Here are just a few options to consider:
Whether the PureWow styling tips are enough to help you see your neck in a more positive light, or you want to make more lasting changes, we are here to help. Eugene plastic surgeon Dr. Kiya Movassaghi is board certified in plastic surgery and has additional residency training in facial reconstruction (maxillofacial surgery)—he understands the importance of maintaining your natural characteristics while enhancing your features.
He also offers all of the above treatments (and more!) for improving your neckline at our practice in Eugene. Contact us today for a personal consultation to learn more about your options.