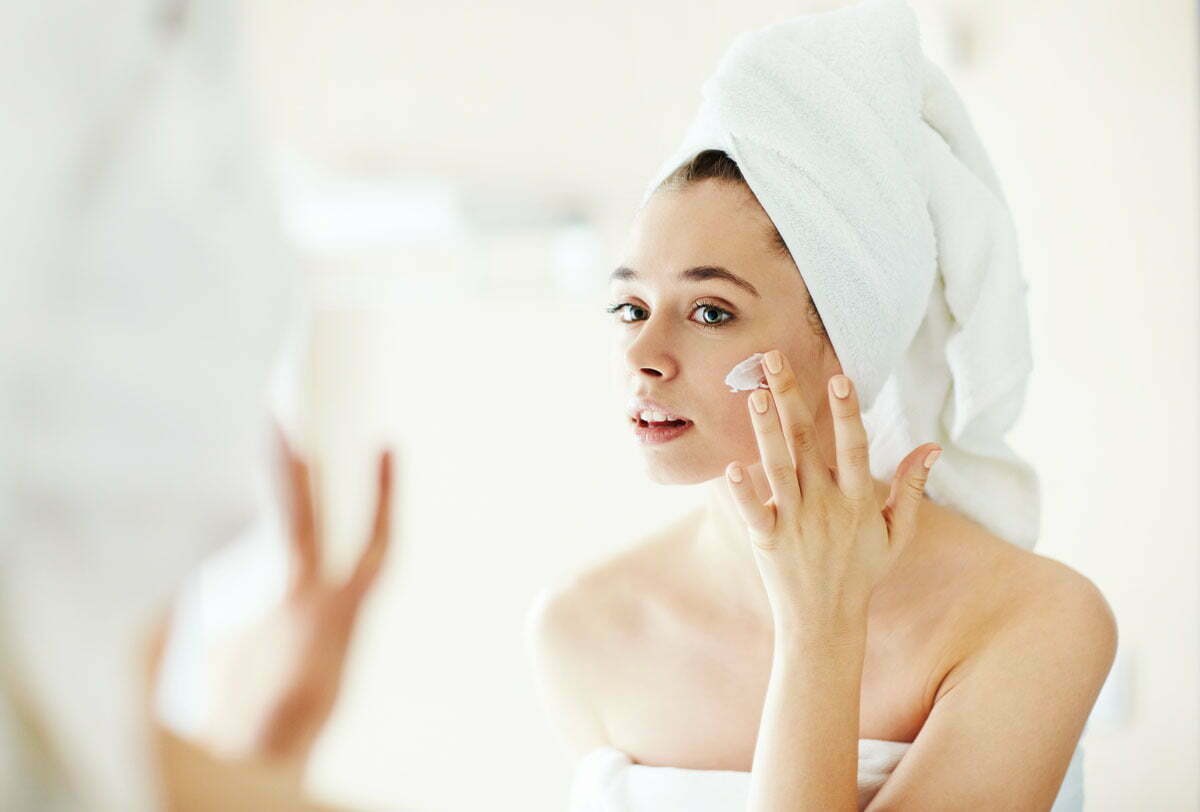 Last time you bought shampoo, did you ask yourself, "is this safe?" Most likely not. We tend to take for granted that the items we use every day such as soap, deodorant, and moisturizers are safe and will do what they're advertised to do—the FDA approves these products, right?
Actually, the answer is no. While the FDA regulates the marketing and distribution of pharmaceuticals and food products, cosmetics and "personal care" products are not subject to the same regulatory process. In fact, these products—including lotions, soaps, baby powders and more—can be made and sold without anyone testing them at all. And, while manufacturers can report problems relating to their cosmetic products to the FDA, they are not required to do so, even if they've received thousands of customer complaints. In short, cosmetics is mainly a self-regulated industry, as this story from NPR.org points out.
The story reports on a Northwestern University study on adverse events associated with personal care products. It was conducted using data released on the FDA website for the first time in December of 2016, and published in JAMA Internal Medicine. What they found was eye-opening:
Complaints made by customers to manufacturers were often not relayed to the FDA. For instance, Chaz Dean, inc., the company that made the infamous WEN cleansing conditioners, received over 21,000 complaints in 2014, while the FDA received only 127 (that number has since skyrocketed after the FDA called for consumers to report problems with the products directly to them).
The majority of complaints made to the FDA over the last decade involved hair care, skin care, and tattoos. Hair loss and skin rashes or irritation were the most common problems reported.
Products that caused the most serious problems—injuries sometimes leading to hospitalization or occasionally death—included baby products, personal care (i.e., deodorants, skin care), and hair dyes. Fortunately, such incidents are uncommon.
Is over the counter skincare dangerous?
While the story raises some important points, and we agree that better oversight of cosmetics is in the public's best interest, the fact is that most cosmetics and skin care manufacturers want to provide quality, safe products for their customers and test their products voluntarily. So, if you're not experiencing a problem, there's no need to toss out over-the-counter toiletries from well-established, reputable companies.
That said, when it comes to skin care—especially if you wish to treat or improve specific skin issues—you should not take gamble on your health. To ensure that the skin care you buy is both safe and effective, purchase your skincare from a trusted medical provider, such as a board certified plastic surgeon or dermatologist.
Physician-only products, which often contain prescription-strength ingredients, have been thoroughly tested for safety and efficacy, either by the FDA or another trusted, third-party medical institution. These products are subject to strict quality control processes to ensure they contain all of the ingredients on the label, in the correct amount. Moreover, by working with a licensed, experienced skin care professional, you can be confident that you are getting best products for your skin type and concerns, saving you time and money in the long run.
We take your skin's health & appearance seriously
If you are concerned about finding safe, effective skin care products, or you are not seeing results with your current over-the-counter regime, give us a call. Dr. Movassaghi and our Ziba Medical Spa staff are among the most experienced and trusted sources for medical-grade skincare in Eugene. Whether you have specific goals in mind or just want to achieve your healthiest complexion yet, we can help.
Read the full article from NPR.org here. If you wish to report an adverse event associated with any food, drug or cosmetic product to the FDA, here are the instructions to do so.