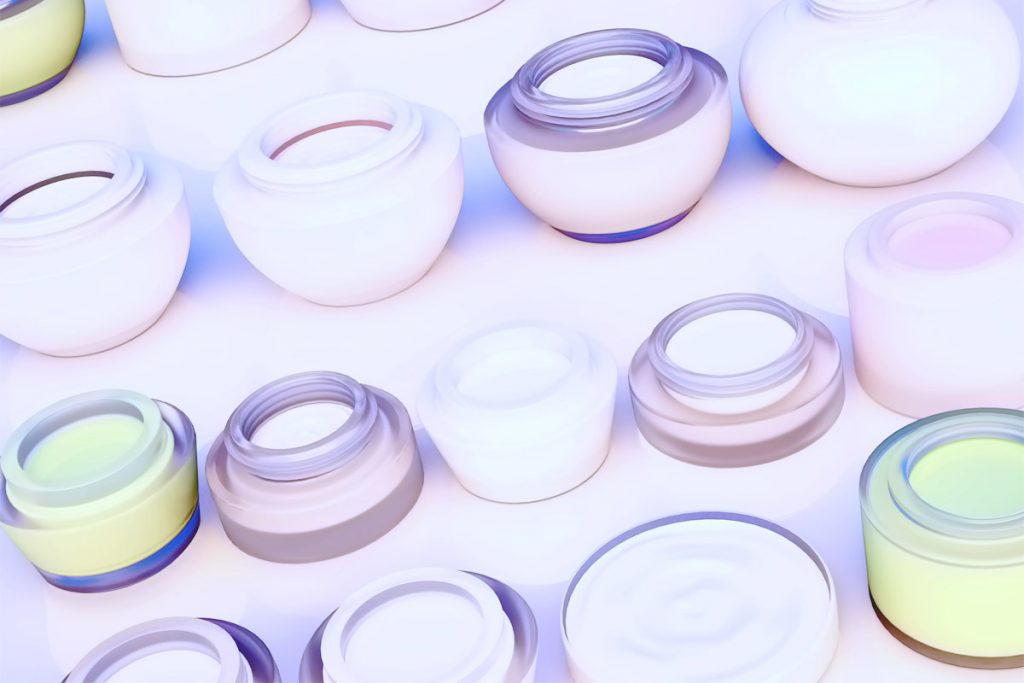 Skincare is a multi-billion dollar industry in the United States—a quick stroll down the cosmetics aisle of any supermarket or department store will yield thousand of products promising to give you healthier, better-looking skin. And with sophisticated-sounding formulas and "all-natural" options crowding the shelves, who needs medical grade skincare anyway?
You do, and here's why: over the counter products contain only a fraction of the active ingredients you'll find in physician-only products. This is true even of drugstore skincare labeled as "clinical strength." Why? Products sold without a supervising physician are simply not allowed to exceed a certain level of active ingredients. This helps ensure that a product won't harm someone who doesn't use it as directed or is not well-suited to it—but it also means that OTC products are often too weak to achieve the desired effect.
On the other hand, medical grade skincare contains much higher concentrations of active ingredients, and therefore is subject to greater scrutiny, which ultimately benefits you.
Here are just a few reasons why medical grade skincare is worth it.
1. Prescription-strength ingredients in medical grade skincare products are subject to FDA regulation
This means they have been proven safe and effective by controlled, double-blind studies before being allowed onto the market. In contrast, the OTC skincare and cosmetics industry is largely self-regulated, resulting in inconsistent safety and efficacy in products for sale.
Not all physician-only products require an Rx, but as a group they are far more potent than their OTC counterparts. Thus they will work more quickly and effectively to treat specific skin issues and improve overall skin health. Additionally, companies that make their products available only through a licensed physician almost always employ third-party clinical testing to ensure their products are safe and effective.
2. You will receive a professional's recommendations before you make a purchase
This is a huge plus of medical-grade skincare. Having your skin evaluated by an experienced provider who can recommend the right products helps you avoid wasting time and money on products that aren't right for your skin type. Moreover, a knowledgeable skin care professional will periodically adjust your product lineup according to your changing skin conditions, so you can feel confident that you are always getting the most effective products, even as your needs or goals change.
In sum, when skincare is no longer a hit-or-miss guessing game, you're likely to get better results, save money, and reduce bathroom clutter. You may even experience a sense of relief, knowing you can ignore all the hype in favor of listening to someone who knows your skin and what works best for it.
3. Using the right skincare products can help prevent future issues
Higher-potency products plus professional guidance to ensure you get the right products equals a recipe for long-term success. Investing in medical grade at-home skincare can significantly improve existing skin issues while slowing the skin aging process and protecting against future damage. This means you will be less likely to need aggressive (and pricier) treatments to deal with skin issues in the future.
But my drugstore products work just fine…
Even if you think your skin is in great shape now, the fact is you could be missing out on your most radiant, healthy complexion possible. Because over-the-counter products are only permitted to have a fraction of the strength of medical-grade skincare, you can expect only a fraction of the benefit.
And, when it comes to protecting against premature aging and cancer-causing UV radiation, is it worth taking a gamble on cheaper products? Medical grade broad-spectrum sunscreens, such as our patient favorite, ZO Oclipse SPF, are made with your health in mind, not a high sales volume, and are third-party tested for safety, consistency, and efficacy—you can trust them to work.
Plus, these higher quality products feel significantly better on your skin. If you avoid wearing sunscreen daily because of the greasy sheen and heavy feel, switching to a physician-only product can take care of that.
…and medical grade skincare sounds so expensive!
On the contrary, you will likely save money in the long run by choosing medical grade skincare vs over the counter. Think about it; how many partially used OTC products have you stashed under your bathroom sink or thrown out because they didn't work well or suit your skin? Probably hundreds of dollars' worth!
View it as an investment in your skin: while you may pay a little more up front, you'll get the results you seek within a reasonable time frame. With an experienced provider helping you match the right products to your needs, you can also experience satisfying improvements with fewer products.
Plus, just because you're purchasing your skincare from a doctor doesn't mean you can't get a great deal. Many practices offer free consultations and monthly specials on skincare. Additionally, one of our most popular physician-only skincare lines, SkinMedica, is part of the Brilliant Distinctions program, which lets you earn points to use toward future purchases.
Give your skin the health and protection it deserves
As you might have guessed, we are passionate about skin health at Movassaghi Plastic Surgery & Ziba Medical Spa, and we want you to enjoy the healthy, radiant, and youthful skin that is possible with medical grade skincare. If you are ready to upgrade your skincare, or you have questions about your options, we will be happy to help you at a complimentary skin evaluation. Call our office at 541-686-8700 or contact us online today. We look forward to helping you get your most beautiful skin yet.