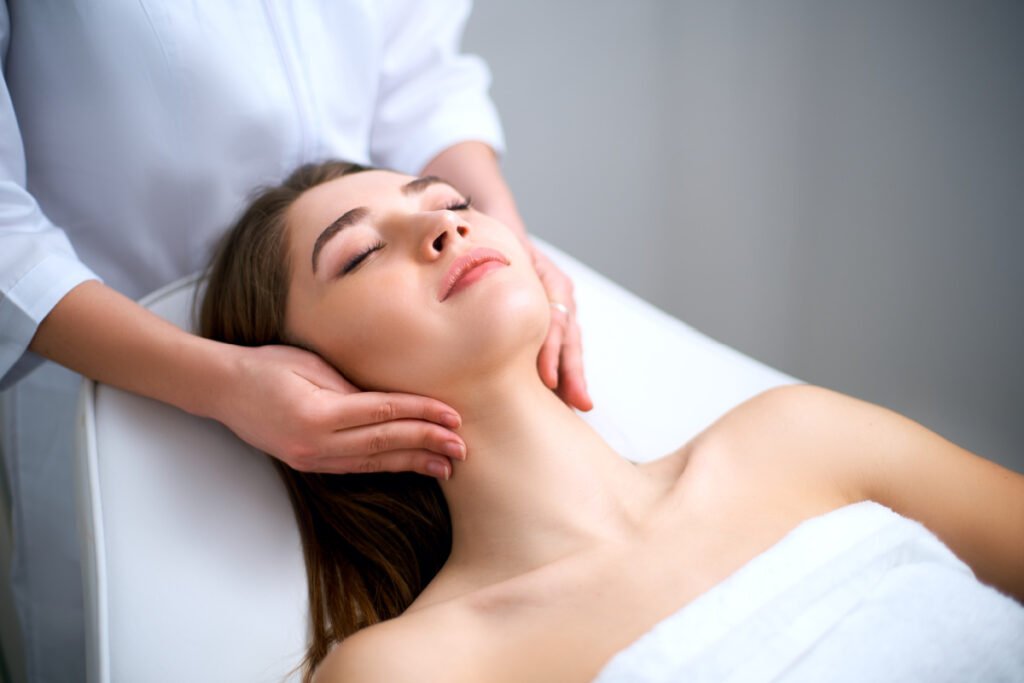 Before your procedure, our team will sit down with you and go over a personalized booklet of post-surgical do's and don'ts, making sure to cover important items like recovery timelines and how long to wear your compression garment, if applicable. But even with detailed guidance, some patients feel motivated to go above and beyond, asking, "What else can I do to enhance my results?"
If you are an overachiever ready to make some extra-credit lifestyle adjustments to promote a gorgeous outcome, this blog is for you! There are a number of ways to double down on supporting your body before and after surgery to promote a healthy healing process from the inside out.
How to optimize your plastic surgery results
1. Drink water
Drink plenty of water for a healthy, speedy recovery. Water is essential for supporting lymphatic drainage, as well as other post-surgical healing processes, including eliminating anesthesia medication.
Because it is thought that healthy adults need about 15.5 cups for men or 11.5 cups for women each day, you may need to practice increasing your water intake before your procedure. In any case, after surgery, be sure to pay close attention to your thirst and use plain water as your primary beverage for staying fully hydrated while your system is working to heal itself.
2. Eat a nutritious, whole-foods based diet
During recovery, indulge in healthy sources of protein, fat, vitamins and minerals, and whole grains to give your body the building blocks it needs to heal beautifully. (And avoid processed or sugar-heavy foods!) "Blue zone" diets offer a proven, well-regarded blueprint for supporting health and longevity.
3. Wear your compression garment as instructed
After many surgical procedures, you will have a compression garment to wear over the treated area. We will instruct you to wear your garment at all times, except when bathing, for about the first month after surgery (or longer if Dr. Movassaghi recommends it). Some patients may even like to continue to wear the compression garment intermittently after this recommended period of time.
Resist the urge to remove your compression garment from time to time, even when you start to feel better after a week or so! Wearing the garment full-time is an indispensable part of the healing process. We will talk to you about this element of your recovery in our office, but following our compression garment instructions carefully is so important that it bears repeating here: compression garments support and protect the area, help to control swelling, and ultimately help your final results look great.
4. Schedule lymphatic drainage massages
Specialized lymphatic drainage massages promote your body's natural lymph movement process, helping to prevent the accumulation of fluid and reduce inflammation. Talk to Dr. Movassaghi about when you'll be ready to schedule your massage, and be choosy about your massage therapist: massage should be performed gently, by an expert who understands the body's healing process, as too much pressure can damage your tissues.
5. Keep your weight stable
Using his artistic eye, Dr. Movassaghi personalizes the details of your cosmetic surgery to your figure in order to create a proportional look. This means that keeping a stable weight is key to enjoying long-lasting results!
6. Start moving soon after surgery, gradually returning to (and maintaining!) an active lifestyle
Regular exercise is one of the most important ways to maintain your health and your results. Plus, an active lifestyle doesn't just help to tone your muscles and maintain a stable weight—exercise has numerous other benefits for your skin, sleep, energy, mood, and longevity.
As soon as possible after surgery, stand and take gentle, short walks around the house to encourage healthy blood flow and reduce accumulation of fluid in the legs and ankles. Light movement also aids in preventing blood clots, helps you to feel better faster, and prevents your body from becoming stiff and sore while you rest.
You will need to avoid high-impact, vigorous workouts or heavy lifting for a number of weeks; as such, it's important to incorporate gentle exercises and gradually build back up to your full workout capacity. Your exact recovery timeline will vary depending where and to what extent your procedure is performed, so follow Dr. Movassaghi's individual recommendations to a tee as you incorporate exercise.
7. Consider complementary skin treatments
For those who had a face or neck procedure, we will advise you to maintain a medical-grade skincare regimen; consider regular skin treatments with Botox® to prevent new wrinkles; and undergo skin treatments like laser skin resurfacing to promote a firm skin texture and youthful complexion.
Whether you underwent a face or body contouring procedure, radiofrequency microneedling can also add an extra boost to "put the cherry on top" of your results. This innovative technology uses targeted radiofrequency (RF) energy to heat deep layers of the skin with a topical, non-surgical applicator to progressively tighten and firm the skin with no downtime whatsoever. 
Ready to meet with an expert? Schedule your consultation with Dr. Kiya Movassaghi
Eugene board certified plastic surgeon Dr. Kiya Movassaghi is here for you from pre-operative visits to post-operative check-ins. To learn more and schedule your consultation, call 541.686.8700 or contact us online today.