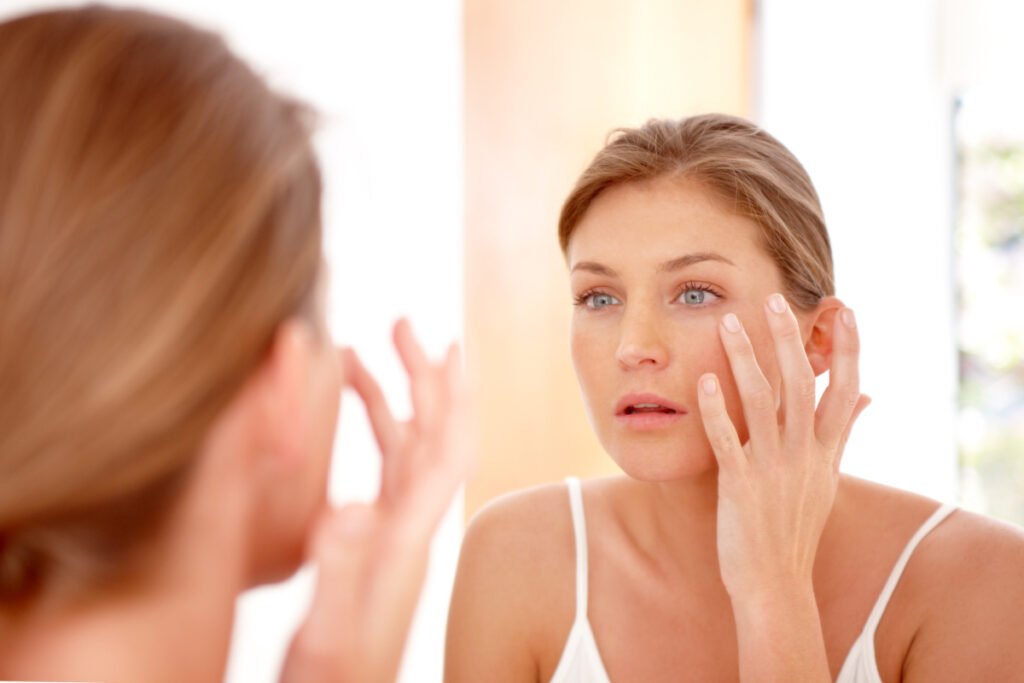 Radiofrequency (RF) microneedling is a minimally invasive, non-surgical treatment to tighten your skin, improve signs of aging, and diminish the appearance of skin imperfections. Here, Eugene plastic surgeon Dr. Kiya Movassaghi answers some frequently asked RF microneedling questions.
What is radiofrequency?
Radiofrequency (RF) is a form of non-ionizing electromagnetic energy—meaning it does not break down chemical bonds within the skin—and is located on the lowest end of the electromagnetic spectrum. RF energy occurs naturally, including in visible light and the Earth's magnetic field, and is also artificially generated in appliances, wireless internet routers, baby monitors, TV and radio signals, satellite communications, etc. The energy used in RF microneedling skin renewal treatments is minimal in comparison with other commonly-used types of RF energy.
Is RF Microneedling safe?
Yes; RF microneedling is a safe choice for patients in good health, with numerous studies showing that it is reliable and effective for non-surgical skin rejuvenation. Side effects of RF microneedling are short-lived and easily tolerated, and may include swelling, redness, and skin flaking. Contraindications for RF microneedling are few, but this treatment is not recommended for patients who:
Have active acne lesions, skin infections, or certain chronic skin diseases
Currently take Accutane (or have recently)
Have a compromised immune system or are undergoing chemotherapy or radiation
Additionally, if you have recently been treated with cosmetic injections, let your provider know so they can schedule treatment with an appropriate amount of buffer time to avoid diffusing or disturbing your injectable. (This is yet another reason why it is best to choose the same provider for all of your cosmetic treatments; a full-service aesthetic practice led by a board certified plastic surgeon can coordinate treatment to safely serve all of your needs.)
How does RF Microneedling work?
RF microneedling increases the potential anti-aging and skin-tightening benefits of traditional microneedling by delivering RF energy to targeted sub-layers of your skin, achieving a deeper level of rejuvenation. This is accomplished via a handheld wand fitted with ultra-fine insulated needles; the device creates micro-punctures on the skin's surface, while simultaneously channeling RF energy into the dermis layer.
Both actions trigger your skin's natural healing processes, ultimately helping to smooth the skin's surface as well as amplifying the production of collagen and elastin. Over the next few months, your skin's appearance will visibly improve as these processes are carried out.
RF microneedling has been proven safe and achieves faster, more noticeable skin improvements than traditional microneedling and will continue to rejuvenate the skin over time.
Should I choose RF Microneedling over traditional microneedling?
Yes—RF microneedling achieves greater skin improvements in fewer sessions. For example, we recommend a series of 3 RF microneedling treatments vs a series of 6 treatments of traditional microneedling to see visible improvement. Additionally, RF microneedling offers a number of benefits over traditional microneedling:
Incorporating RF technology addresses more skin concerns (i.e. the breakdown of scar tissue and improving cellulite).
Treatment can be customized to target specific skin issues.
RF microneedling devices tend to be more advanced, increasing comfort, safety, and precision (simplistic microneedling options can easily damage the skin and should be avoided).
Can I get RF Microneedling while pregnant?
Out of an abundance of caution, we recommend delaying RF microneedling treatments until after welcoming your newest addition as the effects of this treatment during pregnancy have not been studied. While, radiofrequency wavelengths used in RF microneedling treatments are too short to reach an unborn baby—or your organs—the lack of research proving this treatment is safe during pregnancy indicates it is best to wait.
Additionally, elevated hormone levels during pregnancy can trigger melasma (hyperpigmentation); receiving RF treatments during this time could thus have unpredictable results.
Can I combine RF Microneedling with other treatments?
RF Microneedling can safely be combined with other skin rejuvenation options; incorporating other treatment modalities may help you speed results and/or achieve more complete improvements. The key is timing your treatments at appropriate intervals as your skin will need time to recover between certain procedures.
Complementary choices we often recommend to patients at my Eugene, Oregon plastic surgery practice and medical spa include:
Cosmetic injectables such as Botox (neuromodulator) temporarily relaxes dynamic muscle contractions to soften and smooth wrinkles. Dermal fillers add youthful volume, smooth fine lines and wrinkles, and can be used to augment the lips.
Laser skin resurfacing removes damaged outer layers of skin, providing a more radiant appearance and diminishing signs of aging. RF microneedling works on the skin's surface and at a deeper level to gradually increase collagen and elastic production deep within the skin to achieve a firmer, more youthful appearance. Thus combining these treatments achieves greater results.
Physician-grade skincare products contain higher levels of active ingredients—and can pair well with microneedling as the micro-channels created in the skin are thought to allow skincare products to achieve deeper penetration. That said, strictly follow provided instructions as to when it is safe to apply products to skin after treatment. You will also be cautioned to temporarily avoid products that increase skin sensitivity—i.e. retinols, exfoliants, and hydroxy and salicylic acids—for some time before and after RF microneedling.
Are all RF Microneedling machines the same?
No—RF microneedling machines differ in the number of needles on the pen device, the depth the needles penetrate, and the amount of RF energy delivered, among other details. Here at Ziba Medical Spa, we trust the INTRAcel Pro to achieve safer, faster, and more effective RF microneedling results. This system features:
Precise delivery of RF energy to the targeted area
Customizable treatment settings to safely treat almost all skin types
Patented needle insertion technology for more a more comfortable experience
Monopolar setting to achieve constant RF delivery and uniform results which helps to avoid a "checkerboard" pattern in the skin and minimize bleeding
Movassaghi Plastic Surgery & Ziba Medical Spa has served patients in Eugene, Oregon and the surrounding areas for more than a decade. To learn more about our safe and effective skin-tightening treatment options, we invite you to call our practice at 541.686.8700 or schedule your consultation online.